Background
Islington Council's public protection surveillance camera system (CCTV) is one of the tools used to tackle crime and anti-social behaviour (ASB) in the borough.
The Council's CCTV operators are fully qualified in public space CCTV and are police checked and security industry registered (SIA). Their control room is open 24 hours a day 365 days a year and is in constant two-way radio contact with the police. 
They direct emergency services and their own ASB officers to incidents as well as record evidence for the police and council services to use in their investigations.
The control room monitors 156 public space cameras, including six 3G and 20 4G redeployable CCTV cameras that are used to deal with emerging problems. These cameras move 360 degrees and are positioned so that they do not intrude into private areas.
The Challenge
London Borough of Islington Council was looking to take a proactive approach to the control and prevention of issues such as antisocial behaviour and flytipping throughout the borough.
Many of these particular issues occur at 'hot-spot' locations, where the presence of fixed CCTV would simply force the activity to other areas. As a result, the council sought a flexible, redeployable CCTV system that had the capability of being relocatable - allowing the council to be reactive to criminal activities.
In addition, the council wanted to monitor the area surrounding HMP Pentonville to prevent issues of contraband being 'thrown-over' the prison walls to inmates.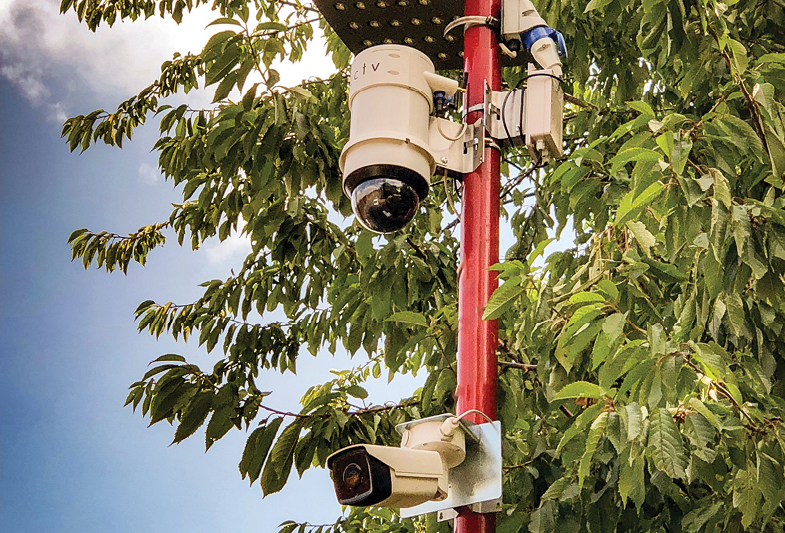 The Solution
Following a successful trial, Islington Council deployed a number of WCCTV's 4G IR Speed Dome + NPR units.
WCCTV's combined NPR and Redeployable CCTV system utilises the additional output channels of either a WCCTV 4G IR Speed Dome or WCCTV 4G HD Speed Dome to integrate a specialised High Definition Number Plate Recognition Camera.
This unique all-in-one rapid-deployment surveillance system combines all of the benefits of truly redeployable CCTV with advanced NPR technology.
The system harnesses the wireless transmission (4G/3G/Wi-Fi), local recording (up to 4TB) and 360° PTZ field of vision of the WCCTV Speed Dome range to provide a complete situational overview, while the NPR camera delivers crystal-clear images of number plates in all weather and lighting conditions.
The Result
With the use of WCCTV 4G IR Speed Dome + NPR, Islington Council has secured a number of prosecutions in relation to flytipping and anti-social behaviour activities.
The systems have also acted a deterrent and assisted in the reduction of crime in known 'hot-spot' areas.
The cameras placed on the perimeter of Pentonville prison have been incredibly effective, as each contains inbuilt video analytics, enabling alerts and visual verification of any suspicious behaviour outside the prison.
Finally, due to the high quality of the images captured by WCCTV's cameras, less evidence has been required in court to secure prosecutions.
Learn More
WCCTV 4G IR Speed Dome with NPR
WCCTV 4G IR Speed Dome with ANPR