With Christmas less than a month away, everyone in the construction industry will be looking forward to a well-deserved break at the end of what has been an unprecedented year.
But with construction site crime rates typically rising by up to 20% around the festive period, having a robust security plan in place can help prevent an unwanted hangover come the new year. 
Below, WCCTV's Sales Direct Shea Nugent who has over 15 years experience in the security industry, provides his top tips for keeping your construction sites secure this Christmas.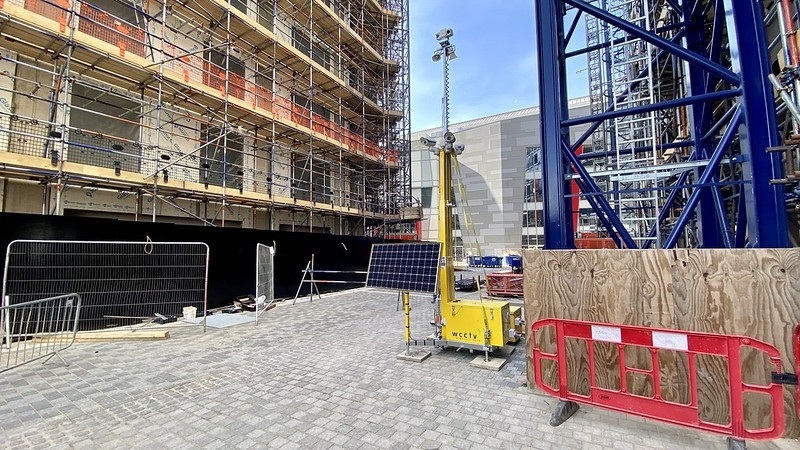 Top Tips for Construction Site Security this Christmas
The Christmas period presents criminals with a number of opportunities when it comes to construction sites. Many sites will shut down and be completely unmanned for anything up to a couple of weeks, and it's also the time of year with the least natural light 
Planning your security provisions should be one of your highest priorities right now, as construction site crime peaks around Christmas, and nothing could be worse than unwanted intrusions, theft or damage to your sites that delays work, costs you time and money, and spoils the Christmas spirit.  
At WCCTV, we provide managed security cameras for construction site security, and of course we believe CCTV systems are the most powerful tools available when it comes to keeping your sites safe - especially when they're being watched by our expert alarm receiving and monitoring partners.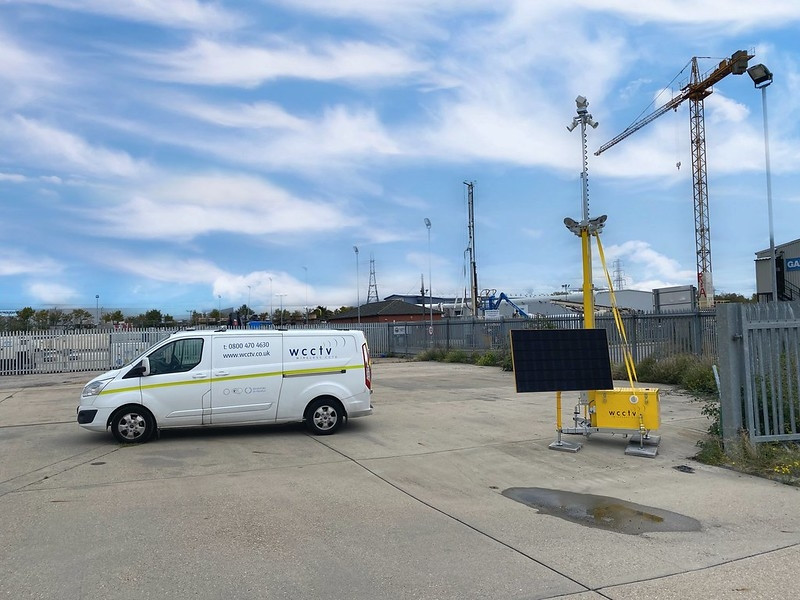 It's not just theft WCCTV's security cameras can help prevent, during the Christmas period your sites could be vulnerable to both arson attacks and damage caused by bad weather conditions. Our Rapid Deployment CCTV Towers deliver live and recorded video via 4G connectivity, meaning you can access the live and recorded video at any time from any device - remotely monitoring what's happening on site.
But there are many basic steps you can take too, here's our top ten recommendations for keeping your construction sites safe this Christmas:
Make sure all gates and entrance points are securely locked

Place fencing around the perimeter of your site if possible, and make sure there are no weak points or vulnerabilities 

Lock away any valuable tools and machinery where possible. This will reduce the temptation from opportunist thieves

Ensure that larger machinery that can't be locked away is fully immobilised, and that any keys are not stored on-site

Remove any waste or flammable materials to help prevent arson attacks

Check that any temporary fixtures, materials or structures are fully secured and not likely to be damaged or blown over by bad weather

Consider lighting solutions during the longer nights

Remove ladders and prevent any access to scaffolding and raised platforms

Install surveillance cameras or alarms, or better still get a solution that gives you both

If you do invest in security cameras, display signage to let people know your sites are being watched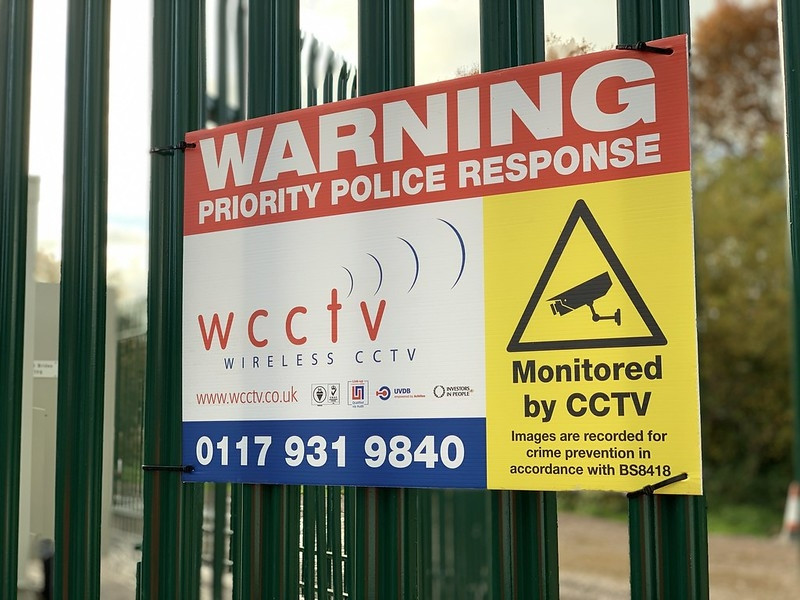 WCCTV - Managed Security for Construction Job Sites
WCCTV is the UK's leading provider of fully managed site security solutions, supplying our own manufactured CCTV products backed by a comprehensive service that covers site survey, installation, maintenance, alarm monitoring, response and monthly reporting..
Our rapid-deployment CCTV Towers provide construction sites with a security, Time Lapse Video filming and remote project management solution.
We can provide our security cameras whether you have on-site power or not, whether you have mounting infrastructure for the cameras or not and they all contain 4G transmission - so they are completely autonomous solutions.
Ready to find out how WCCTV's Managed Security Systems can help secure your construction site? Get in touch today on 0800 470 4630 or email sales@wcctv.com