WCCTV will take part in IFSEC Connect 2021, an online exhibition that will bring together security professionals from across the globe to learn more about the latest technology shaping the industry.
Following the cancellation of the IFSEC International in-person exhibition due to the ongoing COVID-19 pandemic, IFSEC Connect will take centre stage as the perfect way for security professionals from around the globe to make up for lost time.
The Connect portal will be active throughout June, allowing virtual exhibitors to book online meetings with suppliers of interest; details of how to meet with WCCTV are listed below.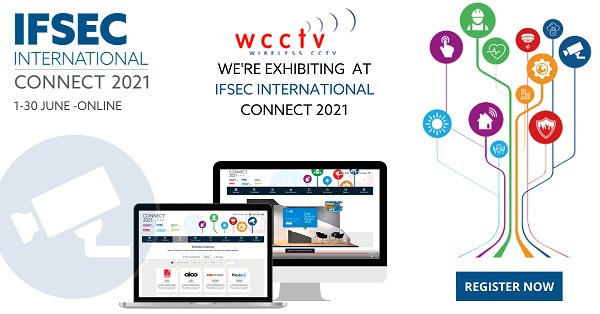 Our team of surveillance technology and implementation experts will be available at the click of a button throughout the event, so register today and let's Connect online. 
For more information on WCCTV rapid deployment CCTV solutions, get in touch on 0800 470 4630 or email sales@wcctv.com