Wireless CCTV Ltd (WCCTV) has lent its voice to National Apprenticeships Week 2019, celebrating the impact of apprenticeships on individuals, employers and the economy.
During the National Apprenticeships Week, employers and apprentices from across England will come together to celebrate the success of apprenticeships whilst encouraging even more people to choose apprenticeships as a pathway to a great career.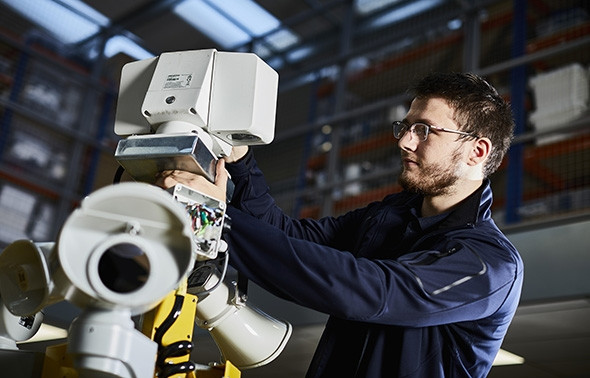 Since the Company's inception in 2001, WCCTV has provided multiple apprenticeship opportunities across all business functions. Of WCCTV's current workforce, 10% are currently apprentices, with many more having moved into permanent, senior roles. 
As part of National Apprenticeship Week, WCCTV partnered with Hopwood Hall College to raise awareness of the benefit of apprenticeship to students and businesses. See what current WCCTV apprentice Sam Walker had to say about his experience and pathway by clicking the video below. 
WCCTV actively seeks to encourage employee training and advancement. To read more about current WCCTV apprentices and their experiences with the Company click here.
If you're interested in starting your own success story with WCCTV, take a look at our current vacancies.
If we're not currently advertising for a role that matches your skills, consider sending us a speculative application along with your CV to humanresources@wcctv.com.