WCCTV, the UK's leading manufacturer of Body Worn Cameras and Redeployable CCTV will be exhibiting at Security and Policing 2018, March 6-8 at Farnborough International Exhibition and Conference Centre.
Security and Policing is an official Government event where the latest advances in national security and resilience from UK suppliers will be on show for colleagues and government officials.
The event brings together visitors who have specific operational needs with exhibitors who have the relevant solutions, all within a secure environment. The unique three-day event also incorporates live demonstrations and immersive experiences providing the ideal setting for testing and collaborative showcasing.
WCCTV will be demonstrating its full range of body worn video solutions, including the multi-award-winning WCCTV Body Worn Camera (Connect) – a UK manufactured body camera offering live transmission of video, audio, real-time alerts and GPS information via 4G/3G and Wi-Fi connectivity.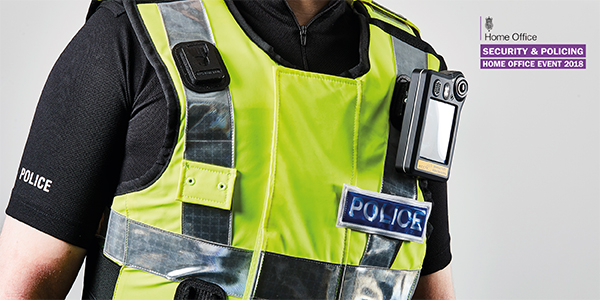 The transmission element enables an operator to connect to a unit in the field, view the live video, speak to the wearer and understand their position via GPS. Alternatively, the wearer can send an alert back to the control room.
The unit is designed to:
Improve response time, judgments and decision making

Identify potential threats

Help de-escalate confrontations and conflicts

Assist lone workers
WCCTV will also demonstrate the Body Worn Camera (Record), a market leading body camera offering HD video (up to 1080p), Wi-Fi connectivity, GPS and best-in-class functionality including 17-hour battery life and 128GB recording capacity.
Alongside its Body Worn Video solutions, WCCTV will also demonstrate the Company's latest innovation in Redeployable CCTV, the WCCTV 4G IR Speed Dome.
WCCTV's 4G IR Speed Dome is specifically designed to deliver high definition video via 4G and wireless networks, and features a range of leading functionality including infrared, video analytics and auto-capability.
For demonstrations of Body Worn Cameras and Redeployable CCTV, visit stand E25.