WCCTV, the global market leader in rapid-deployment, portable surveillance systems will host a webinar for CCTV practitioners focusing on how deployable cameras help fight crime.
The event will focus on how rapid deployment CCTV cameras help police and local authorities with a range of crime prevention applications including:
COVID Marshalling and Social Distancing 

County Lines 

Fly-Tipping hotspots

ASB

Making properties more secure

Creating safer streets

Domestic violence / Vulnerable people

Hate crime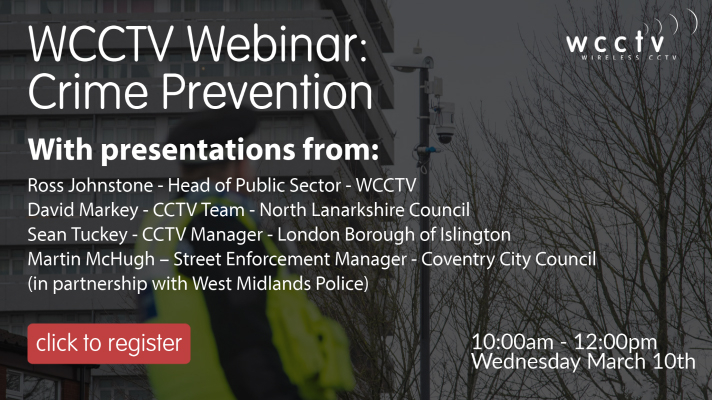 The event will also continue to expand the Company's featured sessions from CCTV professionals and practitioners who will share their experience on topics including:
Best practice and Legislation

Deployment scenarios

Grant funding for CCTV equipment.

Successes / ROI
Finally, the session will also cover demonstrations of the latest developments in Redeployble CCTV, and an open forum for Q & A with a view to developing a CCTV practitioners working group. 

The webinar will start10 am and run until around 12 pm on Wednesday, March 10th. Click the link below to register.