During the COVID-19 (coronavirus) outbreak, frontline workers in public-facing roles have been subjected to a sharp increase in verbal abuse, threats and even physical attacks.
Police, the ambulance service, the fire service, healthcare staff, retail workers, construction workers, local councils and other key workers have continued to work tirelessly throughout the crisis, at times risking their own health, to ensure the critical services we all rely on remain available.
However, despite their heroic efforts, nearly all of these groups have reported an unacceptable upturn in the levels of abuse and violence they have encountered whilst performing their day-to-day jobs, including being deliberately coughed on or spat at.
WCCTV, the UK's leading manufacturer of Body Worn Video solutions, below explores how body cameras can help reduce these incidents and improve key worker safety, drawing on a number of recent examples of how the Company's body cameras have deployed on the frontline.
The Rise in Abuse Towards Key Workers
Some of the most troubling reports with regards to assaults and aggression towards key workers over the last 12 months include:
Clearly, there is no silver bullet to resolving such appalling incidents, but at WCCTV we are incredibly proud to supply the body worn video cameras that enhance safety and security for the UK's frontline key workers.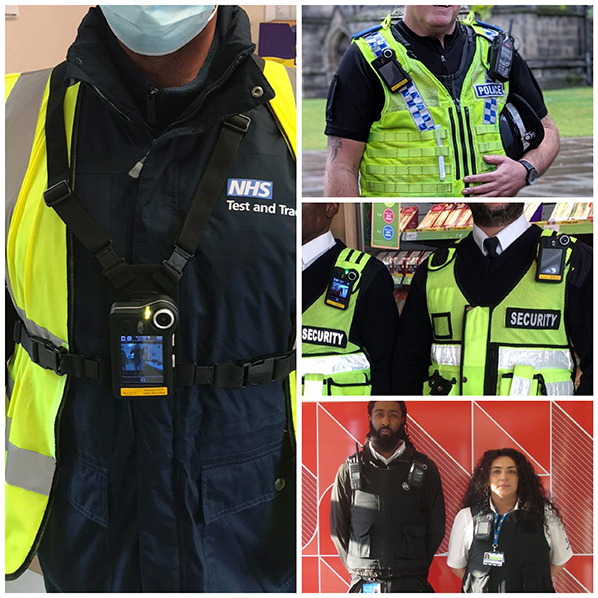 Body Worn Cameras - Protection for Key Workers
WCCTV's UK-manufactured multi-award-winning body worn cameras are proven to reduce conflict, improve personal safety and help secure criminal prosecutions by providing encrypted and tamper-proof video and audio evidence.
Key to their effectiveness is the device's 2.2" forward-facing screen which immediately alerts a subject that they are being recorded, which in most cases helps de-escalate the situation.   
In those situations where the presence of a WCCTV body camera doesn't assist in mitigating a confrontation, then video recording can be initiated at the touch of a single button - allowing the wearer to capture high-quality video and audio evidence.
Footage recorded by the cameras can be quickly and easily uploaded to WCCTV's intuitive Evidence Management Software automatically when docked in a WCCTV Smart Hub. 
Key Applications and Use Cases for Frontline Staff
Throughout the Coronavirus pandemic, WCCTV's body cameras have been deployed across multiple sectors to assist with a range of Coronavirus-related applications, including: 
Retail:
WCCTV body cameras are currently deployed in over 1500 of the UK's major retail outlets and supermarkets.
Throughout the pandemic, they have proved to be an invaluable tool in boosting personal protection for security staff and shop floor colleagues.
For staff members constantly adapting to new challenges including queue marshalling, face mask enforcement, loss prevention and social distancing enforcement, WCCTV's body cameras have been an ever-present part of their daily routine. 
While national statistics show a worrying upturn in violence and aggression, many stores utilising WCCTV's body cameras have actually reported a reduction in violent incidents towards their staff since the introduction of the cameras despite the additional challenges they have faced during COVID-19.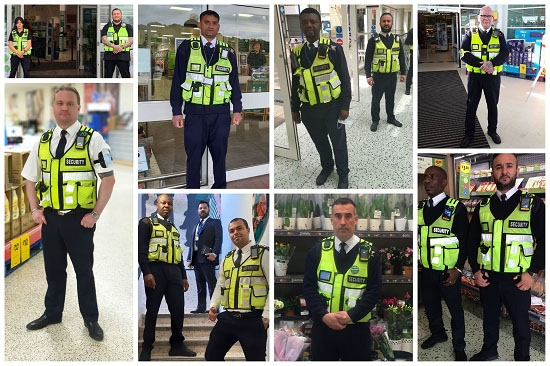 NHS and Health Care: 
WCCTV's body cameras are deployed at NHS trusts and Hospitals across the UK, where they provide safety and security for ward-based staff and security teams who are all too often subjected to unacceptable levels of abuse.
Throughout the Coronavirus outbreak, WCCTV's body cameras have been deployed to temporary locations such as Test and Trace centres, Nightingale Hospitals and Vaccination Centres. 
Frontline staff at these critical locations are amongst some of the most vulnerable workers. Although they are providing the most critical services, they are face-to-face with members of the public who may be scared, frustrated, and emotionally charged which can lead to violence and confrontation. 
WCCTV's body cameras are actively helping to reduce these situations, allowing key workers to continue to provide their essential services.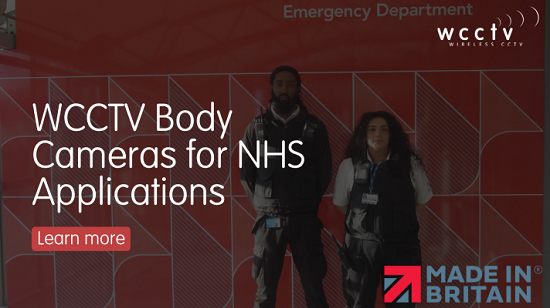 Local Authorities and Council Workers
WCCTV Body Worn Cameras are currently in use by a number of Local Authorities across the UK and offer a multitude of benefits to the wearer and the public they serve.
With many public realm enforcement officers, lone workers and vulnerable workers subjected to unacceptable levels of abuse, the appropriate and proportionate use of WCCTV's body worn cameras has provided a level of safety, reassurance and evidence gathering.
Key applications for Body Worn Cameras across Local Authorities include:
Given that the increase in abuse these workers receive has only increased throughout COVID-19, the importance of deploying body cameras to protect these workers has been heightened. 
WCCTV body cameras have also been utilised by COVID Marshalls and COVID Enforcement Officers who have been helping ensure government legislation surrounding social distancing and household mixing is followed.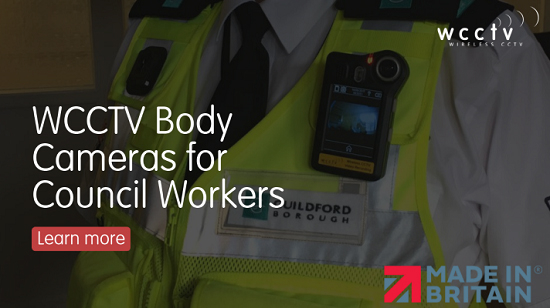 Construction and Civil Engineering:
WCCTV's body cameras have been utilised by construction teams both prior to a during the Coronavirus pandemic. 
Verbal and physical abuse of construction workforces, including those working on highways projects, is recognised industry-wide as a major challenge.
Staff working on such projects have been subjected to objects being thrown at vehicles towards them as well as a barrage of verbal attacks from motorists. 
WCCTV has provided body cameras to multiple construction companies to protect those most at risk of abuse or assault. 
Why WCCTV Body Cameras
The deployment and installation of WCCTV's body worn video solutions is a cost-effective and simple way to protect your most vulnerable workers.
We can customise our solutions to suit any company's internal IT infrastructure, networking or work patterns.
Our camera's have been designed for ease of use with simple one-button controls, reducing the need to provide a lengthy training session for your teams.
As one of the UK's most experienced providers of body worn video, WCCTV understands that every deployment has its own set of challenges and objectives. That's why we have invested not just in our products, but in a comprehensive range of support services to ensure our clients get the best results. 
During these uncertain times, protecting your essential workers by equipping them the right tools to do their job safely and without fear is paramount. Get in touch with WCCTV today on 0800 470 4630 or emailing sales@wcctv.com and find out how we can help.