Case Study Background
Merthyr Tydfil County Borough Council contracted Morgan Sindall Construction to complete a new bus exchange for the town centre. 
Work on the project began in July 2019 and took a total of 91 weeks to complete.
Uniquely, the £11m station is fully electric. There is no gas or other fossil fuel supply to the bus station, meaning that all heating and hot water are generated from renewable energy sources. 
The Challenge - Site Security and Time Lapse Video Requirements
Given the site's location in the heart of the town centre, Morgan Sindall required a robust security solution that would protect against potential intrusions and mitigate the risk of plant theft that would cause significant delays to the project.
In addition to their security requirements, Morgan Sindall were keen to produce a time lapse video of the project's construction phase. 
As the construction would impact both the surrounding areas and transport links, Morgan Sindall and the Council wanted to engage the local community and celebrate the positive impact the construction work would leave behind.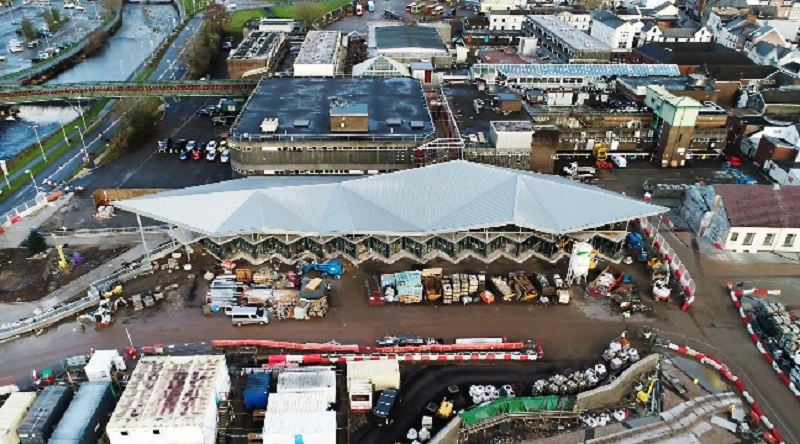 The Solution - WCCTV Construction Site Security Services
WCCTV has provided construction site security and time lapse video services on several high-profile Morgan Sindall projects, including the HMS Cambria project, so the Company was the obvious choice to partner with on this project. 
WCCTV deployed three Rapid Deployment CCTV Towers to ensure the site remained secure, backed by a fully managed service that included installation, alarm monitoring, ongoing maintenance, support, and performance reporting. 
WCCTV's Towers are 7m tall, bright yellow, highly visible deterrents that help prevent trespass and intrusions onto sites before they occur.
They contain in-built 4G transmission of video and alarms, an HD infrared, 360° PTZ camera, audio speakers to enable a remote challenge to occur and local recording capability storage of evidential footage.
Additionally, WCCTV's Towers feature secondary video channels that allow for the addition of high-quality time lapse video cameras. 
This allowed Morgan Sindall to capture all the critical milestones of the construction phase without commissioning two separate contractors to provide video services. 
At the end of the project, WCCTV provided a fully edited video that has been shared across multiple digital platforms, generating publicity for Morgan Sindall and Merthyr Tydfil Council.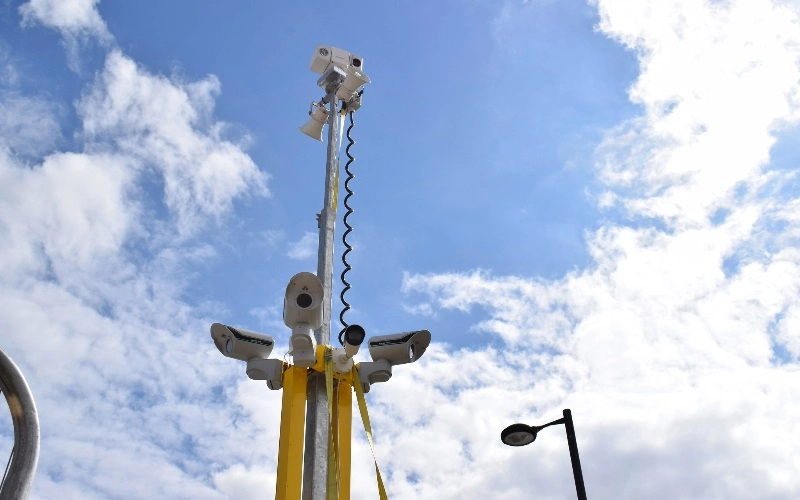 The Result
WCCTV's rapid deployment CCTV Towers ensured that the site remained protected at all times throughout the construction. This prevented any potential losses or costly delays and allowed the project to complete on time, despite the challenges caused by the coronavirus pandemic. 
The Time Lapse video has been shared widely across social media, helping to raise the profile of all involved in the project. The Council also used monthly update videos provided by WCCTV to engage the local community throughout the project.
You can view the final project video below:
Learn More
WCCTV Construction Site Security 
Construction Time Lapse Video Filming and Production