WCCTV's Video Analytics provides advanced detection, verification and alerts for a range of intelligent surveillance and monitoring applications.  
WCCTV Intruder Analytics
WCCTV's Intruder Analytics provides high-performance intrusion detection specifically designed for 24/7/365 outdoor operation.
Optimised using footage from thousands of hours of video covering a range of environmental variations, the analytics achieve low false alarm rates while maintaining high detection probability and reliability.
With a simple "region of interest" configuration for most scenes, the intruder analytics can be adapted to a wide range of applications. Whether monitoring a construction site, car park, depot or utility site, it delivers performance where it is needed.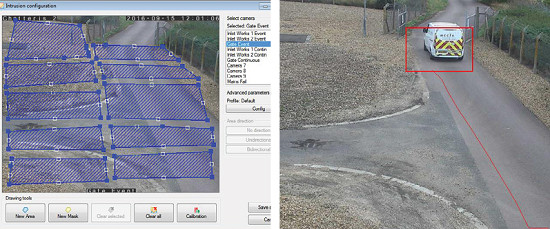 WCCTV Intruder Analytics Specifications
24/7/365 outdoor algorithm for perimeter and sterile zone applications

Integrates advanced algorithms to maximise target detection and tracking

Can detect crawling, rolling, running and slow-moving targets

Up to 16 (directional) detection zones per video channel

Each detection zone can have its own set of parameters, to allow detection of small and large, fast and slow targets in the same scene

Improved sensitivity controls for reducing false alarms
WCCTV Loiter Analytics
WCCTV's Loiter Analytics provides high performance loiter detection. Its image analysis tool can detect humans remaining too long in the scene.
The analytic uses advanced algorithms to maximise target detection and tracking.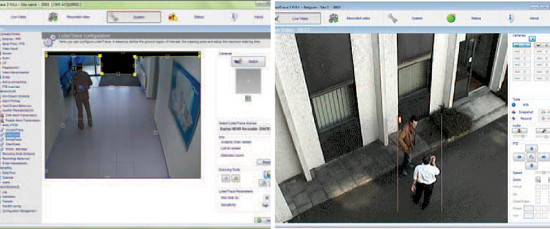 WCCTV Loiter Analytics Specifications
A video analytic application that detects loitering

Designed for 24/7/365 indoor and outdoor applications

Detects moving targets and targets that come to a stop

Intuitive parameters for effective detection with minimal false alarms
Applications
Monitoring of public areas such as parks, car parks, urban areas, roads and more

Reducing anti-social behaviour linked to substance abuse

Reducing risk to properties caused by vandalism, graffiti, arson

Reducing risk to people from harassment near building entrances

Reducing the risk of crime such as identity theft near cash points, prisons and licensed premises

Alerting staff  and reducing crime through early intervention
Compatible Products
WCCTV's Video Analytics is licensable on the following WCCTV Products:
WCCTV 4G IR Speed Dome with ANPR