WCCTV View is an unlicensed and free of charge video management software that allows users to connect to a WCCTV system and access both the live and recorded video and move a PTZ camera.
WCCTV View allows a user to remotely commission and configure any of WCCTV's Redeployable CCTV or Rapid Deployment Tower systems, including setting up auto-tours, analytics settings, privacy zones and much more.
A user can access a single WCCTV camera's live feed and simultaneously access live feeds from any secondary cameras attached to the primary Redeployable Dome or Rapid Deployment Tower (such as NPR cameras, Time Lapse Video cameras and static cameras).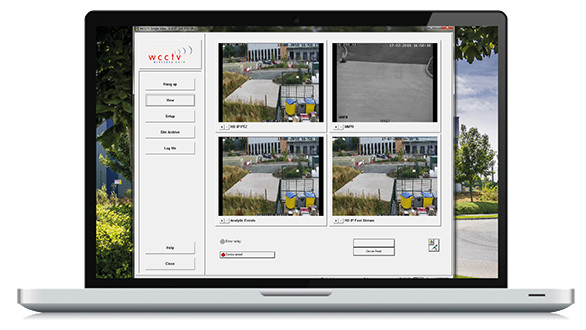 The software can be integrated into a digital control room, or used on a laptop or PC. It is also available for smartphones and/or tablets.
The demonstration below shows how easy it is to connect to a WCCTV system and view both live and recorded video.
WCCTV View is free of charge if you are a WCCTV customer. To access the software, click Account Login at the top of this page and login with your details or register for an account.