Wireless CCTV Ltd (WCCTV) has been named Manufacturer of the Year (Under £25m) at the prestigious Made in the North West Awards (MINW) 2020.
The awards, organised by Insider Media / Insider North West, celebrate the most innovative, sustainable and dynamic manufacturing companies from across the region. 
WCCTV's award win recognises a sustained period of growth in which the Company has more than tripled the size of its workforce in the last three years, with employee numbers passing the 100 mark in mid-2020.
The Company also posted record turnover and profit figures in FY20, as demand for body cameras, temporary site security and portable surveillance solutions continues to surge. The Company also opened its fourth global office in July 2020, despite the UK lockdown.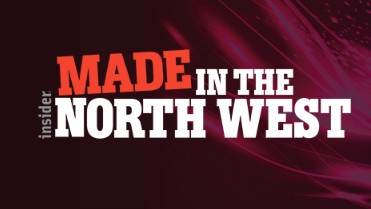 Speaking on the award win, WCCTV's CEO David Gilbertson said: "The North West is known as a manufacturing powerhouse, so for WCCTV and its manufacturing partners to top the list this year is an incredible achievement." 
"It's the recognition our team deserves, not just for a strong year in isolation, but for several years of hard work that has delivered sustainable and organic growth."
WCCTV's Head of Communications, Daniel del Soldato, added: "This is an award that both vindicates the vision of the directors and senior management team, and also celebrates those involved at the heart of our production and manufacturing process, which includes some world-leading partners here in the north-west."
"We're proud of our roots, specifically of our home town in Rochdale. We hope that winning this award acts as a springboard that not only raises the profile of WCCTV but reaffirms Rochdale's status as a town that manufactures locally and ships globally."
Alongside being named Manufacturer of the Year, WCCTV was also shortlisted for the Apprenticeship/Training Scheme Award. The Company currently has several apprenticeship opportunities available, details of which can be found here - WCCTV Careers.