The Emerging Stars programme identifies and recognises the most exciting, high growth scale-ups in the UK, with revenues between £3m and £10m, ranked according to their Megabuyte Scorecard rating.
The Emerging Stars Awards programme includes the publication of the Top 25 winners list and recognises individual company performance across different award categories.
Companies' performance is scored using a benchmarking methodology based on the Megabuyte Scorecard, which assesses scale-up companies against five key growth-related measures. Companies are awarded a Scorecard rating (a mark out of 100) and then ranked against their peers.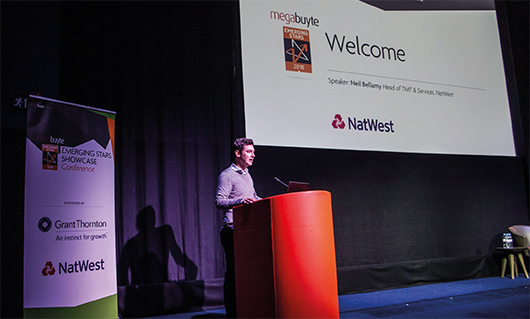 In addition to announcing the Top 25 ranking companies, the Emerging Stars Awards also recognises individual company performance against many different performance categories.
WCCTV was ranked the 14th best performer overall and 2nd amongst Mobile, Wireless & Satellite technology companies to recognise the continuing growth and performance of the Company.
WCCTV continues to lead the market in the manufacture and supply of redeployable CCTV, electronic site security systems and body worn video solutions. The Company's continued growth is fuelled by an ongoing focus on innovation in both products and services and by placing customer experience at the centre of all developments.
Learn more about the Megabuyte Forum Awards.