Thomas Rhodes
Joined WCCTV:

 

2016
Placement Role:
 Production and Manufacturing


Current Role:

 

Senior Field Engineer
Why did you apply for an apprenticeship?
I decided to do an apprenticeship with WCCTV because I had tried other options like college, manufacturing jobs and unfortunately, these career paths were not for me as they offered no possibilities for career advancement.
Why did you choose WCCTV?
WCCTV offered the opportunity to gain experience in Electrical Engineering and learn and improve skills that will become useful to progress my career further.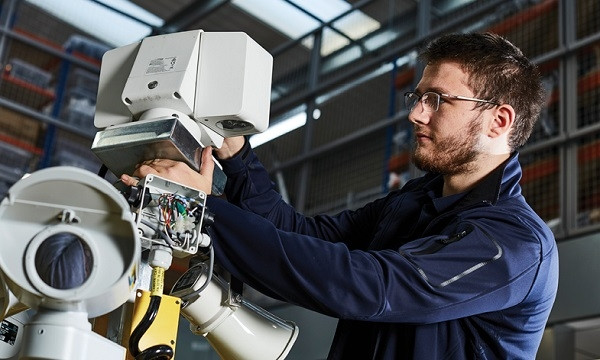 How did WCCTV support your development?
I have developed new skills relevant to my career since I started at WCCTV with no experience or skills in the area I wanted to pursue.
WCCTV has been highly supportive in developing my skills within the Engineering Hub, providing several training opportunities that have meant I've developed at a much quicker rate than I may have elsewhere.
I am about to begin working towards an HNC in Electrical Engineering through the Company. They have been very helpful in progressing my development and broadening my skill set to eventually move up the career ladder internally.
The apprenticeship at WCCTV has not only helped with qualifications but with experience in a working environment.
Would you recommend WCCTV to other apprentices?
I would advise those wanting to do an apprenticeship to go for it and apply - even if they don't think they have the skill set or knowledge because WCCTV will support you all the way.
Are you interested in starting your own success story with WCCTV? View our current vacancies here.
If we aren't advertising roles for the skills you have, consider sending us a speculative application. Email any CVs and Covering Letters to humanresourses@wcctv.com