Case Study Background  - Festival Traffic Management
Each year, around 85,000 festival-goers descend on Reading over the August Bank Holiday weekend for the world-famous Reading Festival, held at Richmond Avenue.
During this period, traffic incidents become a major issue in the surrounding area due to the influx of vehicles. 
To help ease traffic flow and effectively detect and deal with major traffic-related incidents, Reading Borough Council needed to ensure all areas of the road network can be monitored.  
The Solution - Redeployable CCTV Cameras
Reading Borough Council, who use several of WCCTV's redeployable CCTV systems, temporarily redeployed a number of their WCCTV 4G IR Speed Domes to roads that were likely to be the worst affected by festival traffic.
WCCTV's 4G IR Speed Dome is specifically designed to deliver live and recorded high definition images via 4G. It combines an infrared PTZ camera, local recording capacity (up to 4TB) and wireless transmission technology into a single, lightweight unit.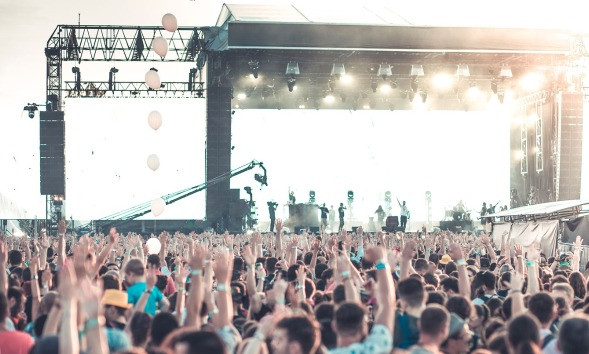 The system is easy to install, easy to maintain, and redeployed in as little as 20 minutes, giving RBC complete flexibility when deciding where to place cameras.
Live and recorded footage can be accessed via 4G, 3G and Wi-Fi connectivity, allowing users to remotely view and download the video via smartphone, tablet, laptop or PC or via integration to an existing control room
WCCTV was also able to supply RBC with its WCCTV View software at extremely short notice to enable the cameras to be viewed remotely from many computers outside of their normal control centre.
The Result
Reading Borough Council were able to remotely monitor and effectively manage traffic flow and congestion within the area.
"Having the ability to view areas outside of our fixed network proved to be very helpful. The WCCTV support team also helped address hardware issues to give access to the cameras. Throughout the process of monitoring the festival, WCCTV proved to go the extra mile." - Reading Borough Council
Related Links
The Benefits of Redeployable CCTV
Redeployable CCTV for Traffic Management
Ready to see if WCCTV's Rapid Deployment CCTV can solve your monitoring requirements? Contact us today on 0800 470 4630 or email sales@wcctv.com.