It is crucial to have a proactive security detail in place, as the impact of security breaches at these critical sites goes way beyond the financial impact.
A physical security incident at critical power facilities such as nuclear plants, solar farms, hydro stations, electricity substations or gas terminals can have far-reaching consequences.
An attack on these facilities can cause power outages and disrupt essential services, while an attack on a water treatment plant risks contamination of the water supply.
The impact of security breaches at these critical infrastructure sites goes way beyond the financial impact. The whole community served by these sites can be badly affected.
This highlights the importance of implementing effective security measures to prevent trespassing, theft, vandalism and targeted attacks.
To prevent unauthorised access to their sites, utility companies must implement a multi-layered physical security process. This can include:
Perimeter security

Access control

CCTV

Man guarding
 In addition to these measures, utility companies should carry out regular security risk assessments (link to risk assessment article) to identify and mitigate evolving threats.
Finally, when it comes to a security breach at one of these sites, time is of the essence, as even a short delay in response can lead to severe consequences.
It's critical that sites have a well-rehearsed emergency response plans to ensure a quick and effective response to any security incidents.
This includes:
Regular communication of responsibilities

Training for security personnel

The use of technology such as real-time monitoring and incident response systems
By prioritising security and ensuring a rapid response, energy and utility companies can minimize the risks to the community and the environment and help to maintain public trust in their services.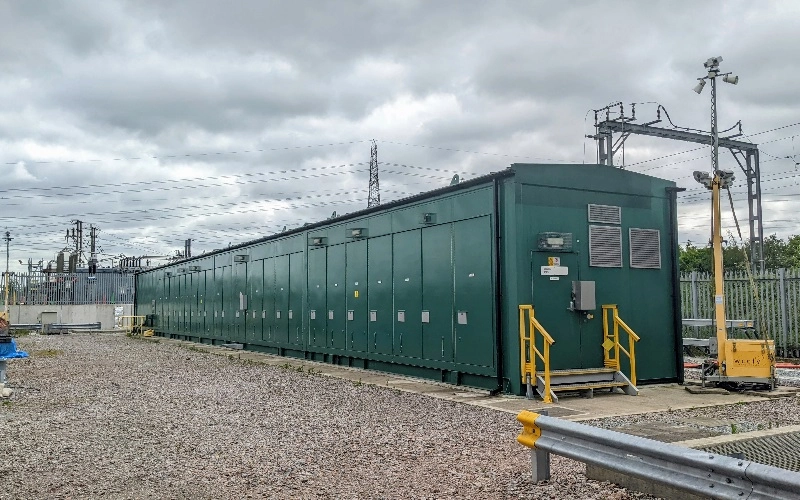 Remote Monitoring for 24/7 Utility Site Security
Installing a CCTV security system with remote monitoring is the best solution for protecting critical infrastructure.
Remote video monitoring uses video analytics to identify threats; the video stream is sent directly to an Alarm Receiving Centre (ARC) or monitoring station.
A team of security professionals will receive an alarm from your site, immediately review the footage to verify the alarm then take appropriate action.
They provide a highly visible deterrent, helping to prevent trespass and intrusions onto your sites.
The video below perfectly illustrates the benefits of using WCCTV's market-leading CCTV systems with gold-standard monitoring. We deliver a security solution to help you deter, catch or record video evidence of criminal activity at your utility sites:
Prevent theft from disrupting essential services and causing costly repairs. With effective CCTV solutions and monitoring measures in place, you can avoid the expenses of replacing stolen assets and fixing damaged property.
Installing a CCTV Tower To Protect Utility Sites
WCCTV's Rapid Deployment CCTV Towers are specifically designed to provide all-in-one site security at remote locations on either a temporary or permanent basis.
They can be installed and fully operational as rapid-deployment security solutions in minutes. They offer a range of benefits and multiple powering options for complete flexibility.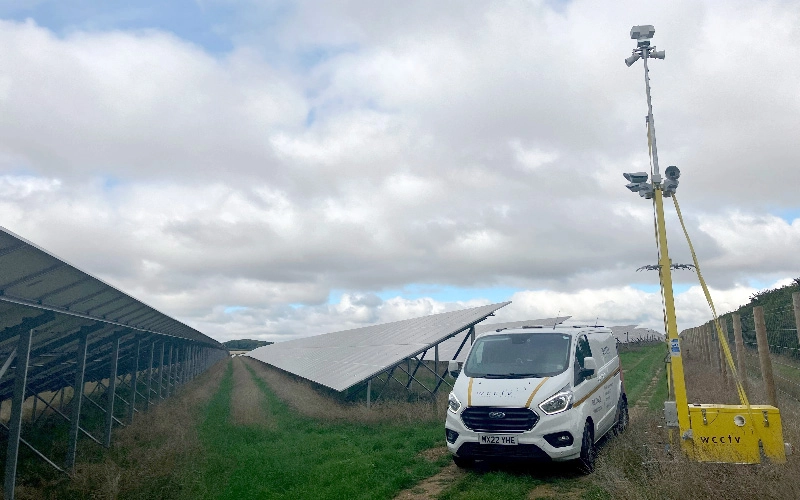 WCCTV: Managed CCTV Cameras for Utility Site Security
WCCTV is the UK's leading fully managed utility site security solutions provider.
We supply our own manufactured CCTV Towers supported by a comprehensive service that includes a site survey, equipment installation, regular maintenance, remote video monitoring, proactive response, and monthly reporting.
We can provide our CCTV systems regardless of your onsite power and internet availability, as they are completely autonomous solutions.
Ready to find out how WCCTV's Rapid Deployment CCTV can assist utility site security? Get in touch today on 0800 470 4630 or email sales@wcctv.com.
Related content