Case Study Challenge - Fly Tipping
A rise in fly-tipping cases and active drug suppliers affecting residents' quality of life brought to light the urgent need for BCP Council to invest in new CCTV systems to monitor crime hotspots.
In a single year, local authorities across Dorset, Poole and Bournemouth received 5,930 reports of rubbish having deliberately been abandoned at the roadside, at beauty spots and on public land, all at a huge cost to taxpayers .
Last year, Dorset Waste Partnership employees dealt with 2,417 incidents at an estimated cost of £130,813.
The same employees dealt with 258 incidents at Christchurch at an estimated cost of £13,265.
In Bournemouth, council officers received reports of 1,870 incidents of fly-tipping which was cleared up at a cost of £26,830.
In their fight against fly-tipping, BCP Council experienced hotspot areas where they could not install CCTV cameras on their existing fibre and COFDN infrastructure.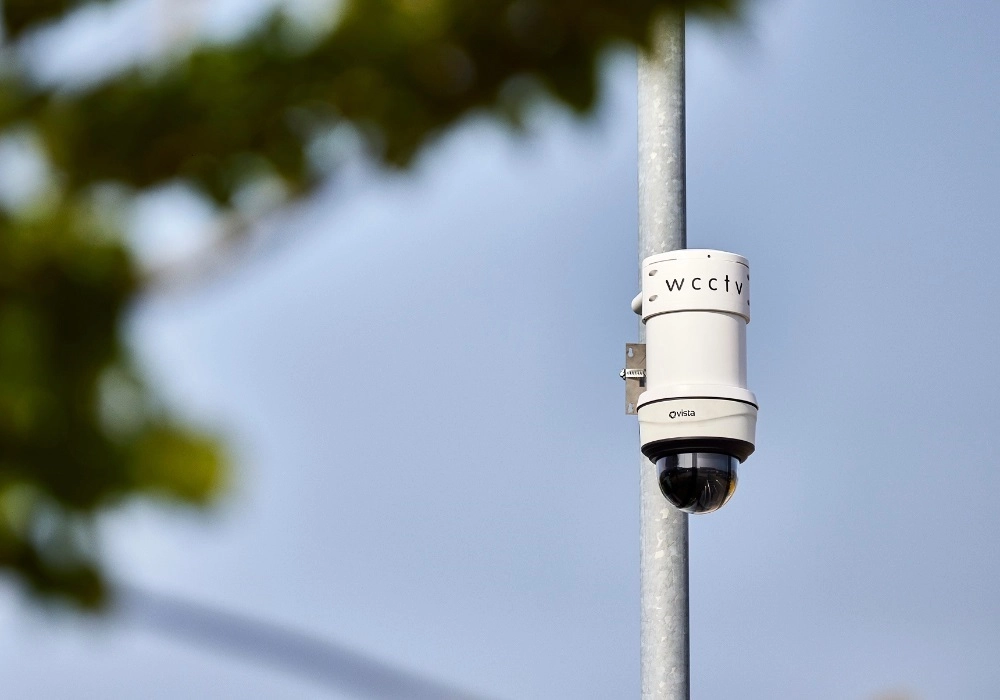 The Solution - Redeployable CCTV
Following a successful trial, Bournemouth Council elected to deploy WCCTV's 4G IR Speed Dome units which have been integrated to work with Synectics' Synergy video management platform.
WCCTV's 4G IR Speed Dome is a Redeployable CCTV system specifically designed to deliver live and recorded high-definition images via 4G mobile transmission.
As a truly all-in-one surveillance system, it combines an infrared PTZ camera, local recording capacity (up to 4TB) and wireless transmission technology into a single, lightweight unit.
The system is easy to install, easy to maintain, and moved to new locations to meet changing requirements.
Live and recorded footage can be accessed via 4G, 3G, and Wi-Fi connectivity, allowing users to remotely view and download the video via smartphone, tablet, laptop or PC, or integration to an existing control room.
Synectics' Synergy platform offers the Council central video surveillance control platform that connects to their range of WCCTV redeployable CCTV cameras and the fixed CCTV systems throughout the borough.
The Result
Following the WCCTV 4G IR Speed Dome's deployment into a fly-tipping hotspot, Bournemouth Borough Council saw an immediate stop in cases, saving a lot of money due to reduced site visits and waste disposal needs.
A WCCTV 4G IR Speed Dome was also used to monitor an area where drug suppliers were active. However, the problem ceased upon deployment of the camera, increasing residents' quality of life.
The Daily Echo ran a news story on the success of the Bournemouth Council's investment in redeployable CCTV systems, stating:
The cameras have detected offences including assaults, kerb-crawling, public order offences, burglary and theft, leading to 124 arrests.
Cllr David Smith, the cabinet member for planning and environment, said: "The mobile cameras have proven to be a huge success and extremely effective since they were introduced last April.
"They have enabled the council to tackle anti-social behaviour hotspots where there currently isn't any coverage from the town's fixed CCTV cameras.
"This is a cost-effective solution for both the council and the police to improve community safety throughout the borough."
Sgt Steve Lyne from Dorset police said: "The mobile cameras have been a great tool in reducing crime and anti-social behaviour, making Bournemouth safer.
"They have allowed officers to respond to issues as they arise, and the feedback from local communities has been excellent."
The Quote
"WCCTV were able to provide us with a cost-effective solution which was successfully integrated into our existing system.
Throughout working with WCCTV, I have experienced good customer service, and by using the cameras, Bournemouth Borough Council has saved £1000's due to the crime reduction."
CCTV Manager - Bournemouth Borough Council
Related Links
Redeployable CCTV for Local Authorities
Related content