Case Study Background
Fly-tipping is a challenge that faces every local authority across the UK. The impact of illegally dumped waste has significant consequences for the environment, economy and quality of life for local residents. 
In 2020, Brighton and Hove Council recorded four instances of fly-tipping every single day, with clean-up costs estimated at over £100,000.
To reduce the impact of fly-tipping, the Council's Environmental Management team sought a technological solution to help identify and prosecute the most persistent offenders. 
The Solution - Redeployable CCTV + ANPR Cameras
Brighton & Hove Council invested in WCCTV's 4G Mini Dome + ANPR cameras to strategically target fly-tipping hotspots.
The cameras can be rapidly deployed at these locations as they are completely wireless solutions that operate over the 4G mobile network.
The cameras provide high-quality imagery of fly-tipping activity, and the integrated ANPR units capture crystal clear images of vehicle number plates.
Once the fly-tipping challenges in a particular location are resolved, the cameras can be easily relocated to new areas where surveillance is required - allowing the Council to remain agile in response to crime. 
The Result - Prosecutions and Fly-Tipping Reduction
The results following the deployment of the cameras were both immediate and shocking.
Within the first 24 hours of installation, a single camera caught six fly-tippers red-handed.
Within the first six months, this number had grown to 124, with fines totalling £50,000 issued - paying for the cameras multiple times over. 
Following these initial successes, the council invested in additional WCCTV cameras and reported a 27% decrease in fly-tipping rates across the year.
The Quote
Fly-tipping costs the council, and therefore residents, more than £100,000 a year, so we're determined to stop or at least limit as much as possible.
"These new cameras and further public assistance will help even more in tackling this ongoing problem."
Councillor Amy Heley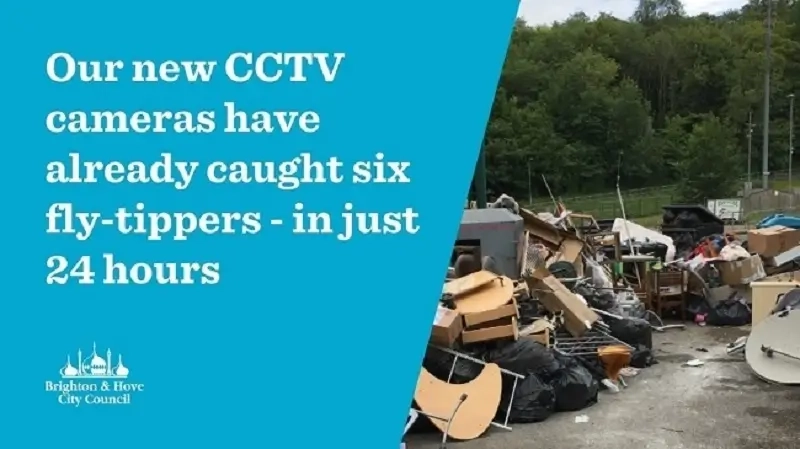 Related Links
Redeployable CCTV for Local Authorities
The WCCTV 4G IR Mini Dome + ANPR
Ready to see if WCCTV's Redeployable CCTV can help reduce fly-tipping in your area? Contact us today on 0800 470 4630 or email sales@wcctv.com.