Case Study Background
Caerphilly County Borough Council CCTV scheme employs 6 full time and 9 part-time officers who provide CCTV monitoring 24 hours a day, 365 days a year. Any pictures viewed by the operators can also be seen at the Gwent Police headquarters.
The primary objective of the Scheme is to provide a safe environment for the benefit of those who live, work, trade, visit, serve and enjoy the facilities within the areas covered by Caerphilly County Borough Council.
The Challenge - Anti Social Behaviour
Caerphilly Council required temporary monitoring at hotspot locations throughout the town where issues of anti-social behaviour had occurred.
The particular solution they were seeking would need to be redeployable and easy to install, giving them the ability to monitor locations where fixed, fibre-based CCTV would not be feasible.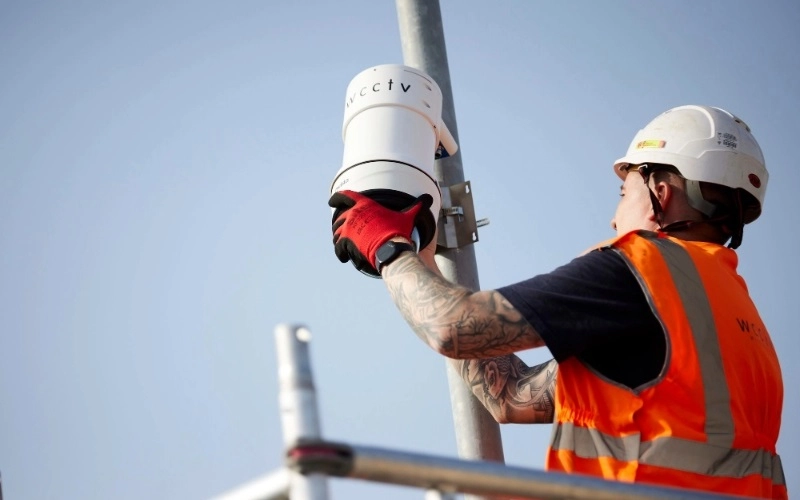 The Solution - Redeployable CCTV Cameras
Caerphilly Council contracted WCCTV, the UK's leading provider of redeployable CCTV systems, to provide a number of WCCTV's 4G IR Speed Domes. These systems are specifically designed for rapid deployment and can be attached to and powered by existing street lighting columns.
As a truly all-in-one surveillance system, it combines an infrared PTZ camera, local recording capacity (up to 4TB) and wireless transmission technology into a single, lightweight unit.
The system is easy to install, easy to maintain, and can be moved to new locations to meet changing requirements.
Live and recorded footage can be accessed via 4G, 3G, and Wi-Fi connectivity, allowing users to remotely view and download the video via smartphone, tablet, laptop or PC, or integration to an existing control room.
The Speed Dome provides evidential quality live and recorded images remotely via the WCCTV's View software on any laptop, PC or smartphone.
The Result
The WCCTV 4G IR Speed Dome cameras have helped Caerphilly County Borough Council deal with various incidents.
The camera's redeployable aspect allows the council to move the cameras to new locations depending on the location of short-term issues.
They also provide the council with backup cameras for any breakdown of the current fixed town centre systems, ensuring there is no downtime.
The Quote
"After having a product demonstration, we found it worked very well for our needs of a short-term monitoring solution, and it was also reasonably priced.
Throughout our time working with WCCTV products, the support has been excellent, responding quickly and efficiently to any technical issues which occurred."
CCTV Manager - Caerphilly County Borough Council
Related Links
Redeployable CCTV for Local Authorities
Related content