Case Study
 Background
CityWest Homes provides high-quality housing services for over 12,000 social housing tenants and 9,000 leaseholders in central London, on behalf of Westminster City Council.

CityWest Homes launched as an arm's length management organisation (ALMO) in 2002 to deliver the Decent Homes programme investing £200 million to improve Westminster's quality of housing.

CityWest Homes' mission is to create places where people are proud to live and make a positive contribution to the communities they serve. They do this by providing high-quality homes, delivering excellent services, involving their residents in everything they do and supporting neighbourhoods.
The Challenge - Anti Social Behaviour 
CityWest Homes takes a proactive approach to tackling crime and anti-social behaviour throughout their estates to provide safety and security for its residents.
To achieve this effectively, CityWest Homes needed a services provider who could deliver multiple elements. Firstly, the Company wanted specifically to use redeployable camera systems to target hotspot areas as the need arose. 
Of equal importance to Citywest was to partner with a company that could provide them with a fully managed service, rather than just equipment.
CityWest Homes had limited resources available to them to manage the CCTV network internally. As the Metropolitan Police and Westminster Council often required evidence captured by the cameras to assist in high profile prosecutions, they needed to respond quickly and efficiently to these requests.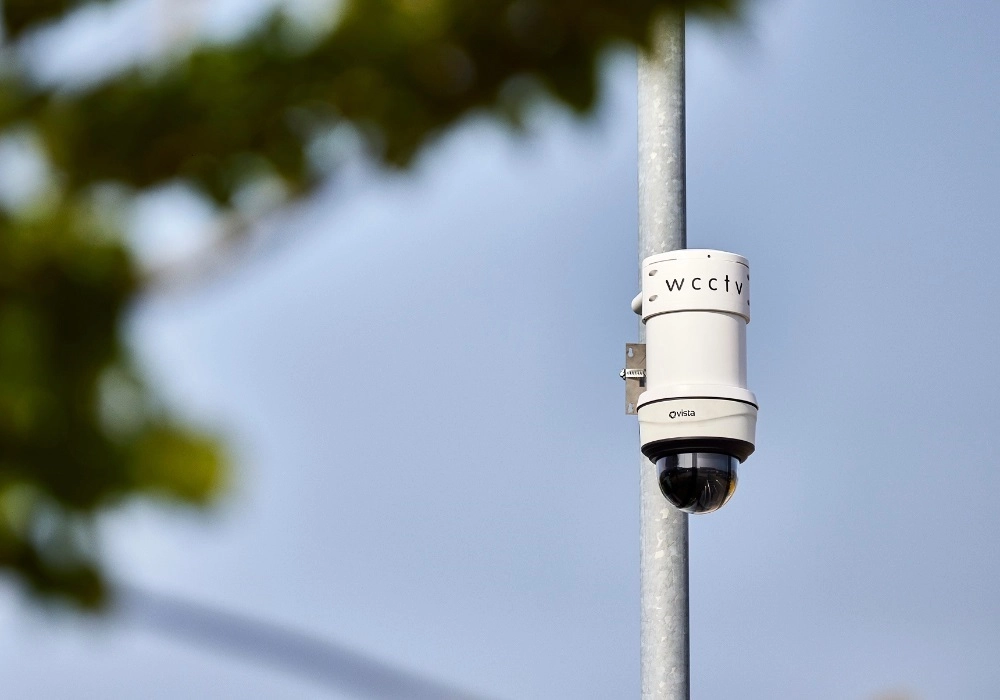 The Solution - Managed Redeployable CCTV
To combat anti-social behaviour, CityWest has deployed several redeployable CCTV systems from WCCTV to provide a cost-effective measure for targeting hotspots.
In particular, CityWest Homes elected to deploy several WCCTV's 4G IR Speed Domes that deliver live and recorded high definition images via 4G mobile transmission.
WCCTV's 4G IR Speed Domes combine an infrared PTZ camera, local recording capacity (up to 4TB) and wireless transmission technology into a single, lightweight unit.
WCCTV's cameras are easy to install, easy to maintain, and moved to new locations to meet changing requirements.
Live and recorded footage can be accessed via 4G, 3G, and Wi-Fi connectivity, allowing users to remotely view and download the video via smartphone, tablet, laptop or PC, or integration to an existing control room.
In addition to the cameras' innovative functionality, it is WCCTV's Managed Service Package that delivers an unrivalled benefit to CityWest Homes, setting the company apart from other providers.
WCCTV's service and maintenance packages have been developed to ensure customers maximise their investment in the products they have purchased. WCCTV provides CityWest with downloaded footage from their cameras within a two-hour window (or less for priority incidents).
These are delivered electronically within one working day or physically within three working days. This reduces man-hours and infrastructure required by CityWest.
WCCTV also provide CityWest with a full maintenance service, including camera swaps to prevent downtime. The cameras are redeployed by WCCTV's field engineers to new locations as required.
The Result
CityWest Homes said of WCCTV's service:
"WCCTV's high level of customer service is unparalleled. Their ability to get footage from the systems in a fast, efficient and accessible manner enables us to liaise directly with the police to secure prosecutions."
"WCCTV's repair and replacement service provides peace of mind that we will always have a consistent level of surveillance coverage to ensure the safety of our residents."
Related Links
Redeployable CCTV for Housing Associations
WCCTV Managed Service Packages
Related content