Case Study Background
ISG Ltd was awarded a £29 million, two-stage design and build project to deliver a new, highly-sustainable commercial office development in the City of London.
The project would involve the demolition of an existing building in the heart of the capital's banking district and the delivery of 58,000 sq ft (NIA) of high-specification Cat A office accommodation.
The Challenge - City Centre Site Security 
Given the site's location, ISG were keen to protect against potential intrusions and mitigate the risk of plant theft that would cause significant delays to the project.
To achieve this, ISG decided to invest in an electronic security system, specifically a reliable, proactive and rapid-deployment CCTV solution that was capable of providing immediate alerts of any intrusion onto the site, along with high-quality evidential footage.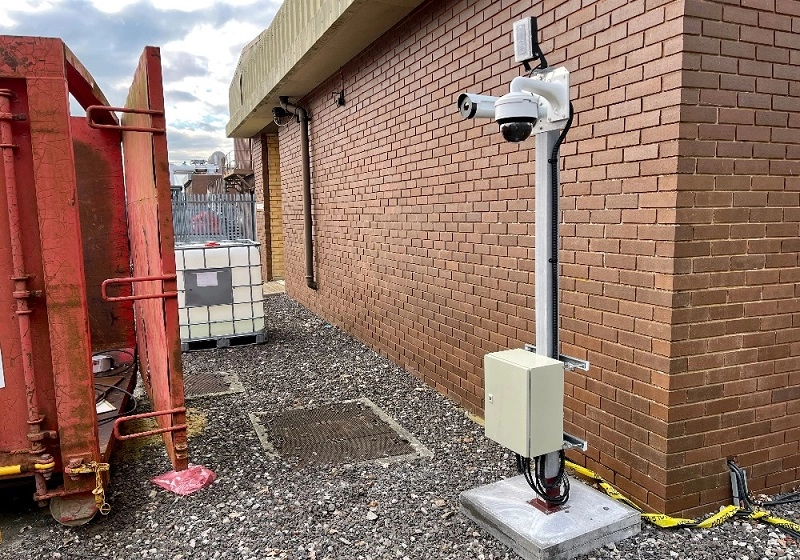 The Solution - WCCTV Construction Site Security CCTV and Services
ISG contracted WCCTV, the UK's leading supplier of managed CCTV cameras for construction site security. 
Two WCCTV Construction Site Domes were deployed at the site, creating an invisible perimeter detection system to pick up on any intrusion at the first point of ingress onto the site.
The WCCTV Construction Site Dome is designed for rapid deployment and combines a market-leading infrared PTZ camera, wireless transmission capability, a voice address system and an integral 4TG hard drive.
If an intrusion is verified, a live audio challenge is issued via the speaker system, which is proven as a positive deterrent. In addition, ISG can liaise with other staff members, mobile guards or the police to protect the site.
Managed Services for Construction Site Security 
WCCTV is the UK's leading provider of fully managed construction site security solutions, supplying self-manufactured CCTV products backed by a comprehensive service that covers site survey, installation, maintenance, alarm monitoring, response and monthly reporting.
The Result
Since the deployment of WCCTV's Construction Site Domes, there have been no reported intrusion or theft incidents at the site.
ISG was delighted that WCCTV's systems provided them with the ability to secure their plant equipment, protect assets, and reduce work time loss.
WCCTV Construction Site Security 
Related content