Case Study Background
Ealing Council operates a public safety CCTV scheme in partnership with the Metropolitan Police.
There is a 24-hour control room, which monitors and records images from CCTV systems in streets, off-street car parks and housing estates in the borough.
All Ealing Council's CCTV activities are carried out in accordance with the law and relevant codes of practice.  
The Challenge - Anti-Social Behaviour
Ealing Council has undertaken several initiatives to assist with the control of antisocial behaviour across the borough. These initiatives include Acceptable Behaviour Contracts (ABCs), Antisocial Behaviour Orders (ASBOs) and Dispersal Orders.
In conjunction with these activities, and to support evidence gathering and prosecutions, the Council sought a portable surveillance solution that would allow them to target hotspot locations where antisocial behaviour was prevalent.
The cameras, as well as being a visible deterrent, would need to provide high definition images to ensure prosecutions would be possible.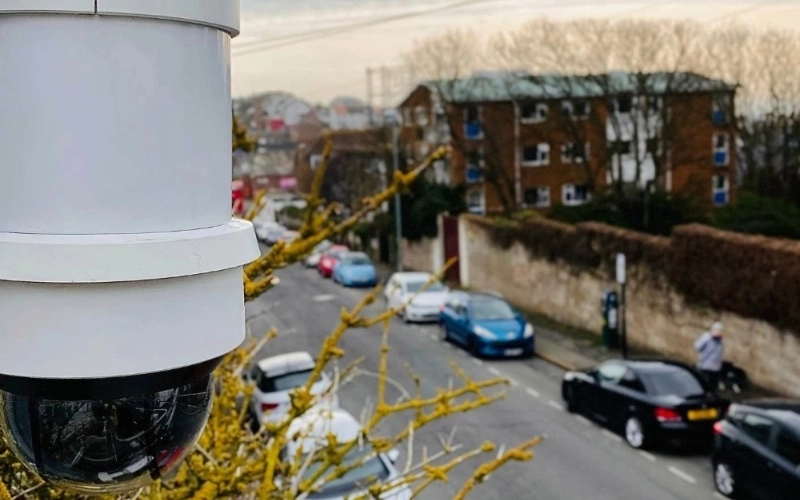 The Solution - Redeployable CCTV Cameras
Following a successful trial, Ealing Council deployed several WCCTV's 4G IR Speed Dome + ANPR units integrated to work with Tyco's Mosaic video management platform.
WCCTV's combined ANPR and Redeployable CCTV system utilises the additional video input channels of the WCCTV 4G IR Speed Dome to integrate a specialised Automatic Number Plate Recognition camera.
This unique all-in-one, rapid-deployment surveillance system combines all of the benefits of truly redeployable CCTV with advanced ANPR technology.
The system harnesses the wireless transmission (4G/3G/Wi-Fi), local recording (up to 4TB) and 360° PTZ field of vision of the WCCTV Speed Dome range to provide a complete situational overview. Simultaneously, the ANPR camera delivers crystal-clear images of number plates in all weather and lighting conditions.
Tyco's Mosiac platform offers the Council central video surveillance control platform that connects to their range of WCCTV redeployable CCTV cameras and the fixed CCTV systems throughout the borough.
The Result
Anti-social behaviour is not easily resolved. However, the Ealing Council's Safer Communities team's implementation of WCCTV's systems has helped ease the burden upon victims and witnesses of such activities.
The combined use of WCCTV 4G IR Speed Dome + ANPR, in conjunction with Tyco's Mosiac platform, provides the Council with 1080p video, suitable for criminal prosecutions, as well as a visual deterrent to help prevent antisocial behaviour throughout the borough.
Learn More
Redeployable CCTV for Local Authorities 
Related content