Case Study
 Background
Medway Council launched their CCTV hub in 1998 to cover the local district, but it has grown substantially and is now responsible for surveillance operations for councils across the county. This centralisation was driven by a need to reduce overall spending throughout the district.
In total, the hub manages around 750 cameras used to watch town centres, high streets and areas of public activity.
The Challenge - Modernising CCTV Network
Like many local authorities, Medway Council faced the dual challenge of providing a high-quality and reliable method of tackling crime and anti-social behaviour whilst identifying cost-saving and efficiency measures.
They wanted to tackle issues such as antisocial behaviour and traffic management in a proactive, flexible and cost-effective manner.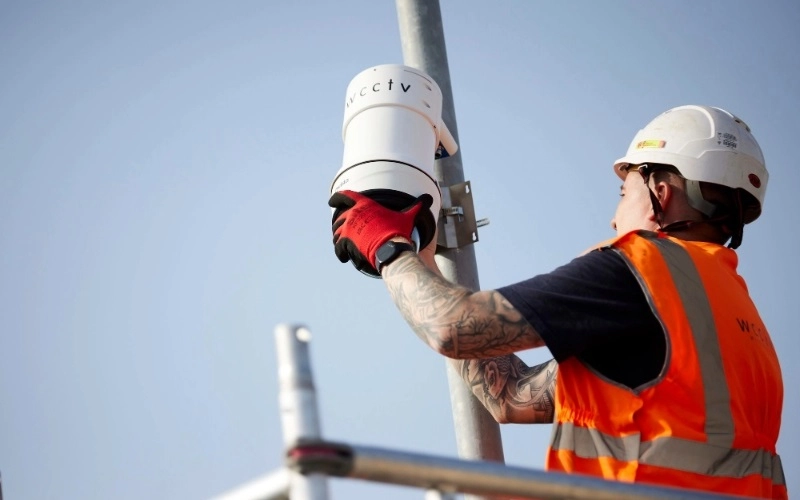 The Solution - 4G Redeployable CCTV
WCCTV was contracted to provide the council with a number of its WCCTV 4G IR Speed Dome systems to assist in monitoring crime hotspots throughout the district.
WCCTV systems are cost-effective and rapidly deployable, operating over wireless networks they require little-to-no supporting infrastructure, and can be installed in as little as 20 minutes.
The systems can also easily integrate with existing control rooms, a key consideration for Medway Council.
As a truly all-in-one surveillance system, the WCCTV 4G IR Speed Dome combines an infrared PTZ camera, local recording capacity (up to 4TB) and wireless transmission technology into a single, lightweight unit.
The system is easy to install, easy to maintain, and moved to new locations to meet changing requirements.
Live and recorded footage can be accessed via 4G, 3G, and Wi-Fi connectivity, allowing users to remotely view and download the video via smartphone, tablet, laptop or PC, or integration to an existing control room.
The Speed Dome provides evidential quality live and recorded images remotely via the WCCTV's View software on any laptop, PC or smartphone.
The Result
The CCTV hub has been responsible for over 5000 arrests across Kent.
It is estimated that the cost-saving to each local authority will be 20% against alternatives.
The centre has been commended by the Police Crime Commissioner and Chief constable of Kent and has led to the identification and prosecution of several key offenders.
Related Links
Related content