Case Study
 Background
Wythenshawe Community Housing Group (WCHG) manages almost 14,000 properties, providing homes to more than 20,000 people in South Manchester and provides local employment to 560 colleagues.
Wythenshawe Community Housing Group's vision is to create a community where people choose to live and work, having pride in their homes and services. WCHG boasts an impressive £100m development portfolio which will create 836 new homes leaving a lasting legacy for the Wythenshawe Community.
Wythenshawe Community Housing provides a Closed Circuit Television (CCTV) Service to help secure a safer environment for our residents, to reduce crime and the fear of crime in the area, to reduce incidents of Anti-Social Behaviour, criminal damage, vandalism and graffiti and to support the elderly and vulnerable residents living in the area.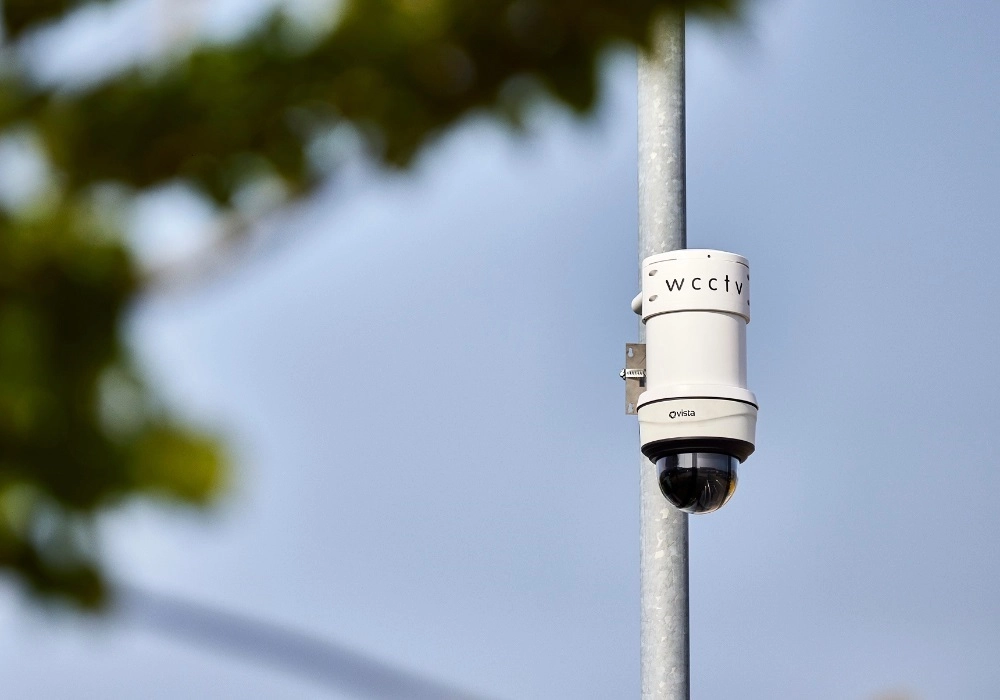 The Challenge - Anti Social Behaviour
Wythenshawe Community Housing Group was formed on 1st April 2013 following a restructuring of Willow Park Housing Trust and Parkway Green Housing Trust.
This group structure has created a combined stock of almost 14,000 properties, providing homes to more than 20,000 people across Wythenshawe, Manchester, with a projected annual turnover of £61 million per year.
The housing estates of Wythenshawe have been affected by high levels of crime and anti-social behaviour in recent years, and WCHG were looking to provide a cost-effective but high-level solution to helping them identify offenders, reduce crime and improve the quality of life for its residents.
The Solution - 4G Redeployable CCTV
WCCTV were brought in to work closely with management at Wythenshawe Community Housing Group to explore innovative and cost-effective ways of tackling and reducing crime in the district.
Following consultations, WCCTV were tasked with installing a number of its 4G IR Speed Domes to target and monitor key hotspots throughout the district.
The WCCTV 4G IR Speed Dome requires little-to-no supporting infrastructure and can easily be integrated into existing control rooms, a key requirement for WCHG.
The WCCTV 4G IR Speed Dome can also be rapidly deployed, due to an easy install process, meaning they were up-and-running within a matter of hours.
The Result
Wythenshawe Community Housing Group has taken advantage of the area's 4G coverage to receive high quality and high-speed live images.
The new WCCTV cameras have been integrated with their existing control room, keeping overheads low, and will continue to deliver evidential quality images that will be key in their efforts to stop the anti-social behaviour.
Related Links
Related content