Unprotected car parks are a magnet for criminality, our Security experts run through the benefits of using CCTV Towers to secure your car parks.
You may associate WCCTV's rapid deployment CCTV Towers with temporary security applications at construction sites or highway projects, but they can be utilised for a broad range of applications.
One of the emerging uses we are seeing is an increased demand for security at parking facilities and distribution centres.
Our Towers are helping to protect vehicles and property from criminal damage and theft.   
Our systems are being deployed for these applications at both live and vacant properties.
Below, our security experts explain the benefits of using CCTV Towers to secure your car parks.
The Importance of Car Park Security
In 2019, Home Office figures showed a 50% rise in vehicle thefts in Britain over the previous five years.
Unprotected car parks are a magnet for criminality, so there must be clear security procedures.
Several systems and services can be used to secure a park, from physical barriers to CCTV Towers, to deter crime and react proactively when required.
Being a victim of a crime can permanently damage a business's reputation, but it is terrible if it involves a customer's or employee's property. They trust you to secure their car, which will significantly impact your business if you fail.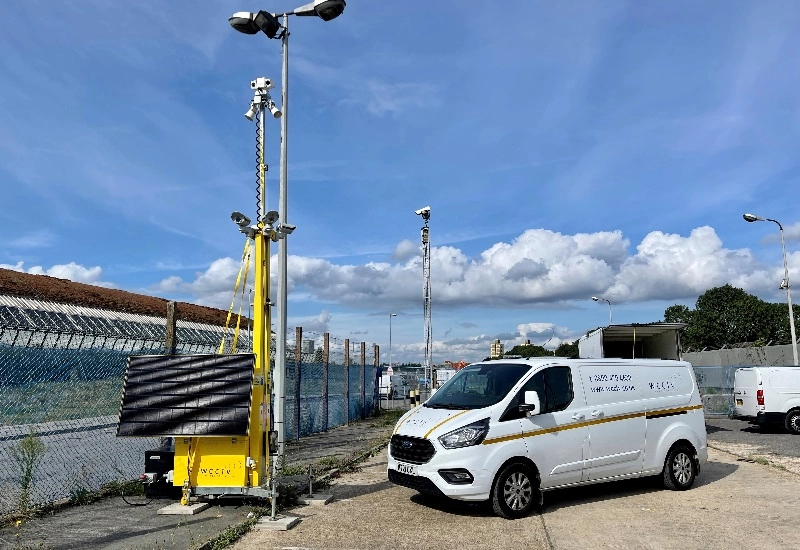 How WCCTV Secures Car Parks
WCCTV works with major distribution companies throughout the UK and Europe that have experienced theft and vandalism across their parking facilities.
Our specialised technical engineers conducted a site survey to explore the best solution for preventing unwanted crimes. We concluded that our CCTV towers would be the perfect deterrent to combat the issues.
We installed multiple HD Solar Fuel Cell Towers throughout their sites in the EU and UK. They stand 7m tall, have a detection area of up to 100m, and feature a live audio warning to deter potential offenders.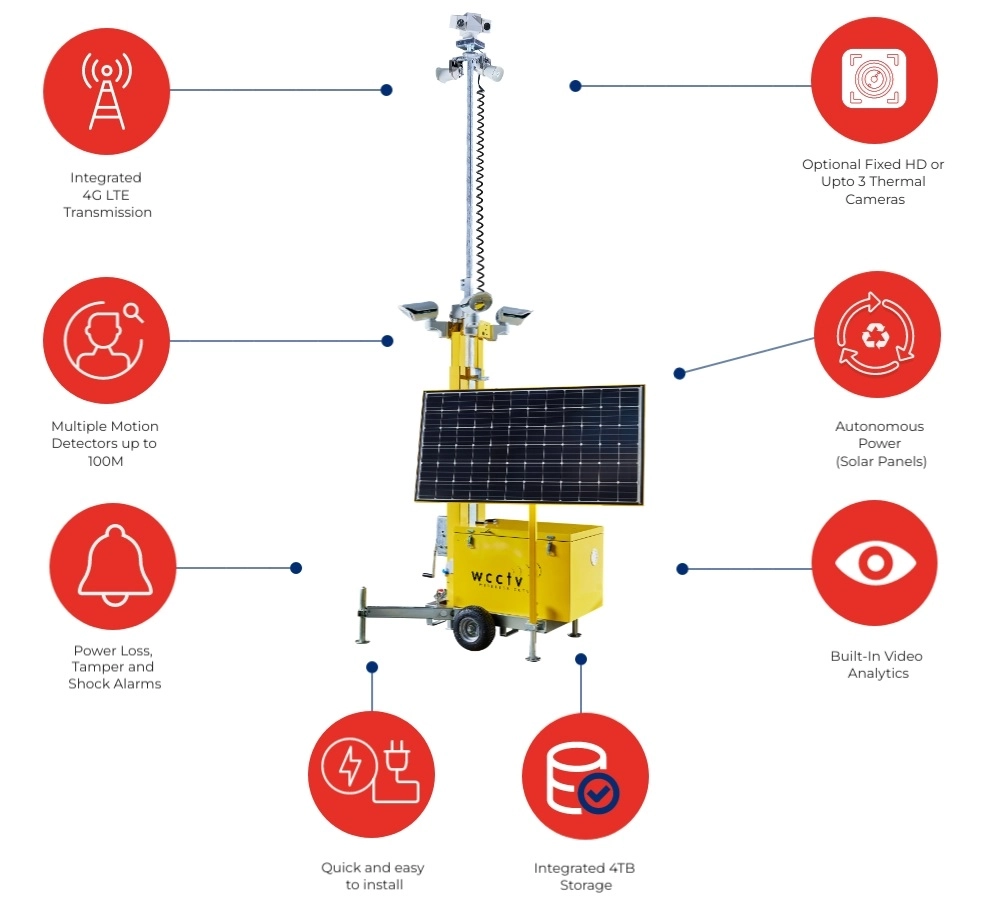 If intruders still enter the car park without authorisation despite the deterrent, an alarm is immediately sent to a 24/7 monitored control room.
Within a few seconds, it is checked to see what has triggered the alarm. Due to the analytical nature of CCTV towers, the operator can speak to the intruders via a live feed and act accordingly if they do not disperse.
WCCTV - Managed CCTV Cameras for Securing Car Parks
At WCCTV, we firmly believe that CCTV cameras are the most effective solution for maximising the protection of car parks while minimising the costs that the client could potentially pay due to damages, eliminating potential car theft issues, and keeping the car parks as safe as possible.
We supply our own manufactured CCTV Towers supported by a comprehensive service that includes a site survey, equipment installation, regular maintenance, remote video monitoring, proactive response, and monthly reporting.
We can provide our CCTV systems regardless of your onsite power and internet availability, as they are entirely autonomous solutions.
Your car park can be monitored 24/7 and 365 days a year, whatever the weather. If a security event does occur, our certified monitoring station will initiate a live audio warning and contact a local police department.
Ready to find out how WCCTV's Rapid Deployment CCTV Towers can assist with securing your car parks? Get in touch today at 0800 470 4630 or email sales@wcctv.com.
Related content