Recording a time lapse video will deliver several benefits that drive results for your company long after your projects have finished.
Time Lapse Videos are a unique way of documenting your building and demolition projects' key milestones, and bringing them to life in short-form video.
A WCCTV time lapse camera installed at your site will take an image of your project at scheduled intervals, helping to condense months of work into a compelling and visually engaging video that will demand attention wherever you share it.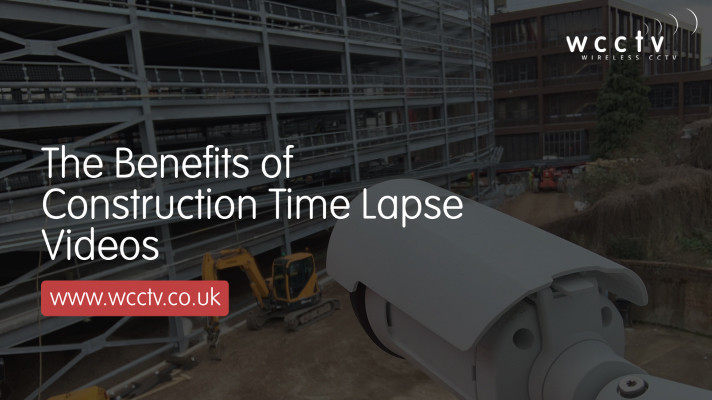 Time lapse videos will help your company celebrate the successes of the teams involved in a project, including subcontractors and key stakeholders.
They create a sense of achievement and involvement within your teams and show what can be achieved through collaboration across multiple disciplines. You can reflect on your accomplishments for years to come, with every milestone you achieve preserved in video format.
Additionally, and perhaps most critically, Construction Time Lapse Videos have huge value for your marketing, PR and communication teams. If you want to win more business, then a time lapse video will help you catch the eyes of decision-makers. 
Below, WCCTV's marketing experts explain why your own promotion teams are craving video content, and how videos will help them win you more projects. 
Time Lapse Video Benefits
Video is increasingly vital for Digital Marketers; they are proven to drive engagement across websites and positively impact Search Engine Optimisation (SEO) performance - boosting your company's ranking on Google and similar platforms.
When they are shared across social media and other online channels, they will entice potential clients to your website to learn more about your company and the services you provide.
Time Lapse Videos help your marketing and PR teams in several ways, including:
High PR Value: 
Media companies love content that is visual and easy to share as it helps them get more eyes on their publications. That's why numerous Time Lapse Videos produced by WCCTV have been featured on local and national news channels and websites, including the BBC, ITV and multiple construction industry websites.
Time lapse videos help promote your brand and let potential clients see your quality and efficiency in the most engaging way possible, without having to spend thousands on marketing campaigns or advertising. 
Improve Business Development:
A recent consumer survey indicated that 90% of prospects had been persuaded to make a purchase based on watching a company video (source).
When potential clients can see your work in action, it's worth more than any client testimonial or case study, and better than any sales pitch. Let the world see your teams in action, and have your name become synonymous with quality and win more big contracts.
Marketing Benefits:
Your marketing team needs videos, it's that simple. They are the most important form of content in terms of helping your target audience understand exactly what you do and why you're the best at doing it.
They are also hugely important for SEO. Search engines love video content and will rank a page with videos above a page without one - this will help your marketing team get more traffic to your website, get more leads and drive revenue. 
Community Engagement
Construction projects can often be disruptive for the community around your sites. There's noise pollution, dust, increased traffic, and potential inconvenience due to travel restrictions. 
But, typically, your construction projects will leave behind a positive impact on the community, an improvement to be celebrated. 
Your time lapse video will show how you regenerated an area, built something new or removed something old - and how you did it in an efficient and considerate way. 
Showing transformation during and at the conclusion of your projects will help the communities you're working in feel a part of the project and appreciate the progress you're making.
Internal Engagement
It's not just the surrounding communities that are living through your projects, your teams do too. Being able to present regular update videos showing the progress they have made will engender a sense of accomplishment and pride amongst your teams, especially when they're working to tight deadlines.
At the end of the project, everyone can reflect on what they have achieved together, and you can even share the videos with your suppliers, partners and other key stakeholders.
The video below, produced for Anglian Water by WCCTV, captures the two-year construction of the largest water filtration plant in Europe. not only did the video gain thousands of likes across social media, but it was presented to everyone involved in the project to say thank you for their mammoth efforts. 
Customer Engagement
A time lapse video is there to chart your progress, and nobody is likely to be more interested in how the project is going than your customer. 
Keep them up to date with your progress by sending regular updates or providing them with live access to the cameras so they can see the result of your team's hard work.
WCCTV Time Lapse Video Filming and Production
WCCTV is a specialist provider of fully-managed Time Lapse Video filming and production services for construction and demolition works, including highways and utilities infrastructure projects.
Our team of installation engineers and video editing professionals will create a time lapse video that brings your projects to life in stunning high-definition up to 4K.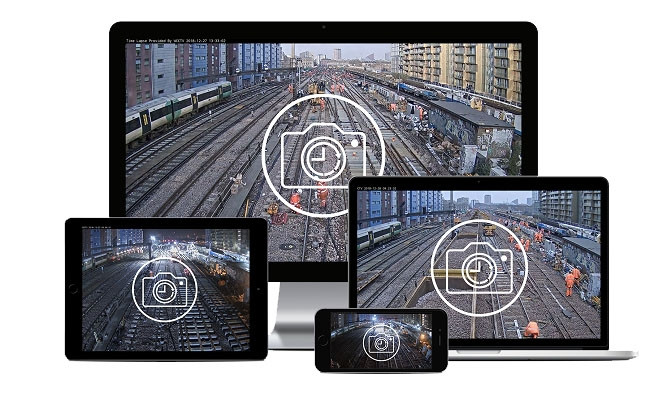 If you're looking for a proven method of generating publicity, engagement and new business, a Time Lapse Video could be for you. 
We can provide time lapse video cameras that do not require any additional onsite infrastructure, installation work, power sources or connectivity - meaning we can capture video where others can't.
Get in touch today for a no-obligation quote or site survey. 
Like this article? Please share it with your network.