Time Lapse Videos showcase construction projects in an engaging format that helps companies win more business through video marketing campaigns.
Generating publicity is vital for construction companies. An effective marketing strategy can help you win new projects, secure investment or help get new projects off the ground.
At WCCTV, we have previously outlined the many marketing and PR benefits that construction time lapse videos deliver, but what exactly makes them so effective? How should a construction company go about selecting the right provider? What should you expect from the end result and during the project?  
Below WCCTV, the UK's leading provider of managed CCTV services for construction sites, including construction time lapse cameras, explains why every construction project can benefit from installing time lapse cameras and where ad how to use your videos to win new business.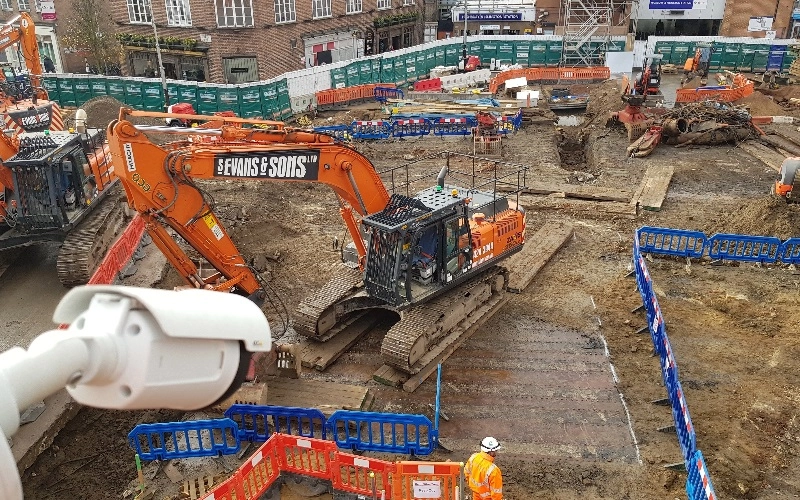 Time Lapse Videos Get You Noticed
Video marketing is the most effective way of getting eyes on your business.
Statistics show that the average consumer will watch more than 100 minutes of video online every day, but to be truly effective your videos have to be interesting, informative and short.
Time Lapse Videos are undeniably engaging and fascinating to watch. Seeing months, maybe years, worth of construction and civil engineering feats pulled together in a matter of minutes captures not just the eyes of your target audience, but their imagination too. 
But not all Time Lapse Videos are created equally, there is so much more to creating an engaging video than plugging in a camera at your construction site.
Firstly, choosing the right camera is crucial, the video below shows what can be achieved with a specialized, 4K resolution time lapse camera.
However, a true Time Lapse Company like WCCTV focuses on much more than just cameras.
We have a dedicated and experienced team of installation technicians and marketing creatives who will help you install cameras in the optimum locations, select the most appropriate recording time and duration and wrap the whole project together with a range of post-production video editing services. 
Post-production is perhaps the most critical element to creating a truly engaging time lapse. Just the smallest element such as adding music can stop your video falling flat, and help create an uplifting feeling that keeps the viewer fully engaged.
Add text overlays, animations and a wide range of enhancements into the mix and you'll receive a video tells the story of your construction projects.
Tell Your Story, Sell Your Services
The power of video as a story telling medium is unrivalled.
Every construction project has its own unique story, and the best time lapse videos will help you tell that story in a way that is quick, digestible and visually engaging.
They help you share project updates, celebrate key milestones or recap everything you've achieved at the end of your construction project. 
WCCTV recently completed work on a two-year time lapse video project for Anglian Water, who commissioned the construction of the largest water filtration system in Europe in Heigham, Norwich. 
The final project video produced by WCCTV has been shared across their social media and YouTube channels, racking up thousands of views, hundreds of likes and gaining national attention for the companies involved. 
See how WCCTV condensed two and a half years of work into a 3 minute video below. 
Time Lapse Videos Work on All Mediums
Your target audience is overwhelmed by a barrage of content every day, so much so that they typically only skim through websites and social media. You have a very short window to grab their attention. 
Time Lapse video are just that - short, eye-catching, and engaging visual story-tellers. 
However, what is considered a short video depends entirely on the platform your target audience is using.
The recommended length of a marketing video is around two minutes (source), but this generally only applies to your websites. When it comes to social media the recommended length becomes much shorter. 
Time Lapse Videos are incredibly flexible, especially when you're working with a provider like WCCTV who can deliver full post-production editing services. We can speed up, trim or repurpose your videos so that they work across all of your digital platforms.
WCCTV can deliver videos as short as 30 seconds (ideal for Instagram and Facebook), that still capture the whole of your project. - or even provide videos an ultra-short GIF. 
When you're working with WCCTV you'll also have access to our time lapse video portal where you can produce your own update videos at the push of a button, and we can even provide you with an edited monthly update videos to keep the engagement going throughout your project. 
WCCTV Time Lapse Video Filming and Production
WCCTV is a specialist provider of fully-managed Time Lapse Video filming and production services for construction and demolition works, including highways and utilities infrastructure projects.
Our team of installation engineers and video editing professionals will create a time lapse video that brings your projects to life in stunning high-definition up to 4K.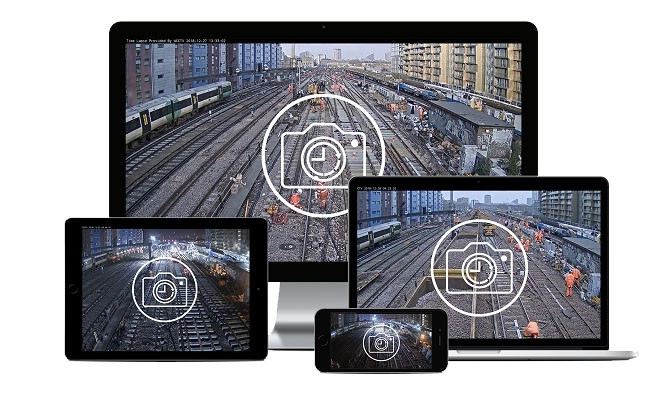 If you're looking for a proven method of generating publicity, engagement and new business, a Time Lapse Video could be for you. 
We can provide time lapse video cameras that do not require any additional onsite infrastructure, installation work, power sources or connectivity - meaning we can capture video where others can't.
Get in touch today for a no-obligation quote or site survey. 
Like this article? Please share it with your network.
Related content