Wireless CCTV Ltd (WCCTV) is delighted to announce the Company has received Investors In People Gold Accreditation
Investors In People Gold accreditation means that you've got the policies in place but more than that, it means everyone – from CEO to apprentice takes ownership for making them come to life.
 Only 17% of our accredited organisations achieve Gold.
 WCCTV has demonstrated an ongoing commitment to their people, the quality and innovative ideas and the commitment towards its customers, which has been recognised with the company securing the Gold Accreditation.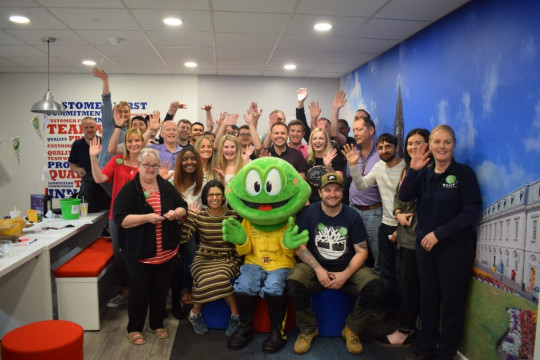 Paul Devoy, CEO of Investors in People, said: "We'd like to congratulate Wireless CCTV. Gold accreditation on We invest in people is a fantastic effort for any organisation, and places Wireless CCTV in fine company with a host of organisations that understand the value of people."
Commenting on the award, David Gilbertson, CEO, said: "This is fantastic to hear that we have successfully gained the gold status. This reflects the culture, attitude and hard work of everyone in the Company. We will continue to focus our efforts in ways in which we can improve, as we believe the growth as a Company is only possible through having an engaged and committed team of people."
We believe that the success of your organisation begins and ends with people. If we make work better for everyone, we make work better for every organisation. And if we do that… we make society stronger, healthier and happier.
 Join our community of 15,000 organisations across 75 countries and make work better.
For a full list of WCCTV's Accreditations, please visit: www.wcctv.co.uk/about/our-accreditations/