Wireless CCTV Ltd (WCCTV) 

has received the International Standards Organisation (ISO) 27001 security certification across all its products, services, offices, and operations in the UK.

ISO 27001 is globally recognised as the gold standard in information security. It outlines best practices for a Company's information security management system (ISMS).

It is a framework of policies and procedures that includes all legal, physical, and technical controls involved in an organisation's information risk management processes.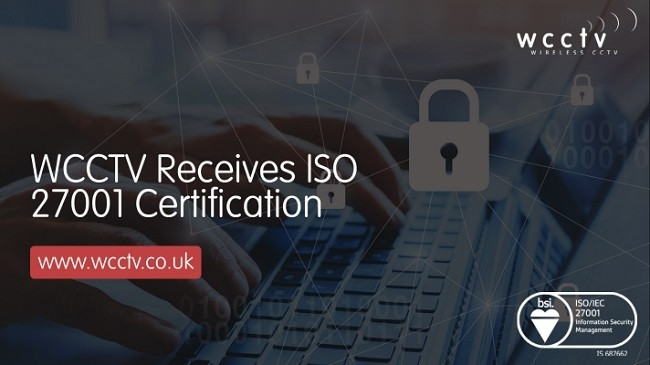 A Commitment to Data Security 
David Gilbertson, CEO of WCCTV, said: "I am absolutely delighted that we have received this internationally recognised certification of our security processes".
"It is the result of our commitment to data security, and of years spent working with our customer base to ensure our products, systems and practices deliver the level of data security that is both expected and required."
"Data security is critical within our industry, and we remain dedicated to the pursuit of best-practices internally in addition to acting as a champion for the highest standards of data security within our sector." 
The attainment of the new ISO 27001 certificate follows an extensive review and audit process by the BSI. It expands on WCCTV's existing ISO 27001 certification for its Body Worn Video products and services.
It guarantees that WCCTV's clients can expect integrity, consistency and continuous management of all information security risks.
Implemented controls include security-by-design product development, data encryption, vulnerability management, penetration testing, business continuity and disaster recovery plans, and much more.