WCCTV's Rapid Deployment Site Security Towers have successfully prevented an average of 3 break-ins per week between August and November 2018.
The staggering figures highlight not only the effectiveness of WCCTV's electronic security systems at identifying and deterring intruders, but also the ever-pressing need for security at sites where high-value assets, infrastructure and equipment are present. 
WCCTV's 7m tall Rapid Deployment CCTV Towers provide security at major CPNI sites right across the UK, as well securing plant and people at construction, demolition, and temporary sites for a diverse and prestigious client base. 
With over 1000+ systems pro-actively monitored nationwide, WCCTV is not only the UK's most experienced and established provider of electronic site security but most importantly we help keep our customer's on the front foot when it comes to security. 
While the detection of an intrusion and subsequent deterring of trespass is a huge positive, the ideal result for anyone looking to secure a site and their valuable assets is to prevent intrusions or break-ins before they occur.
WCCTV's bright yellow WCCTV Site Tower stands 7m high, providing an unmistakable visual deterrent for a would-be trespasser, and they are proven to prevent criminal activity.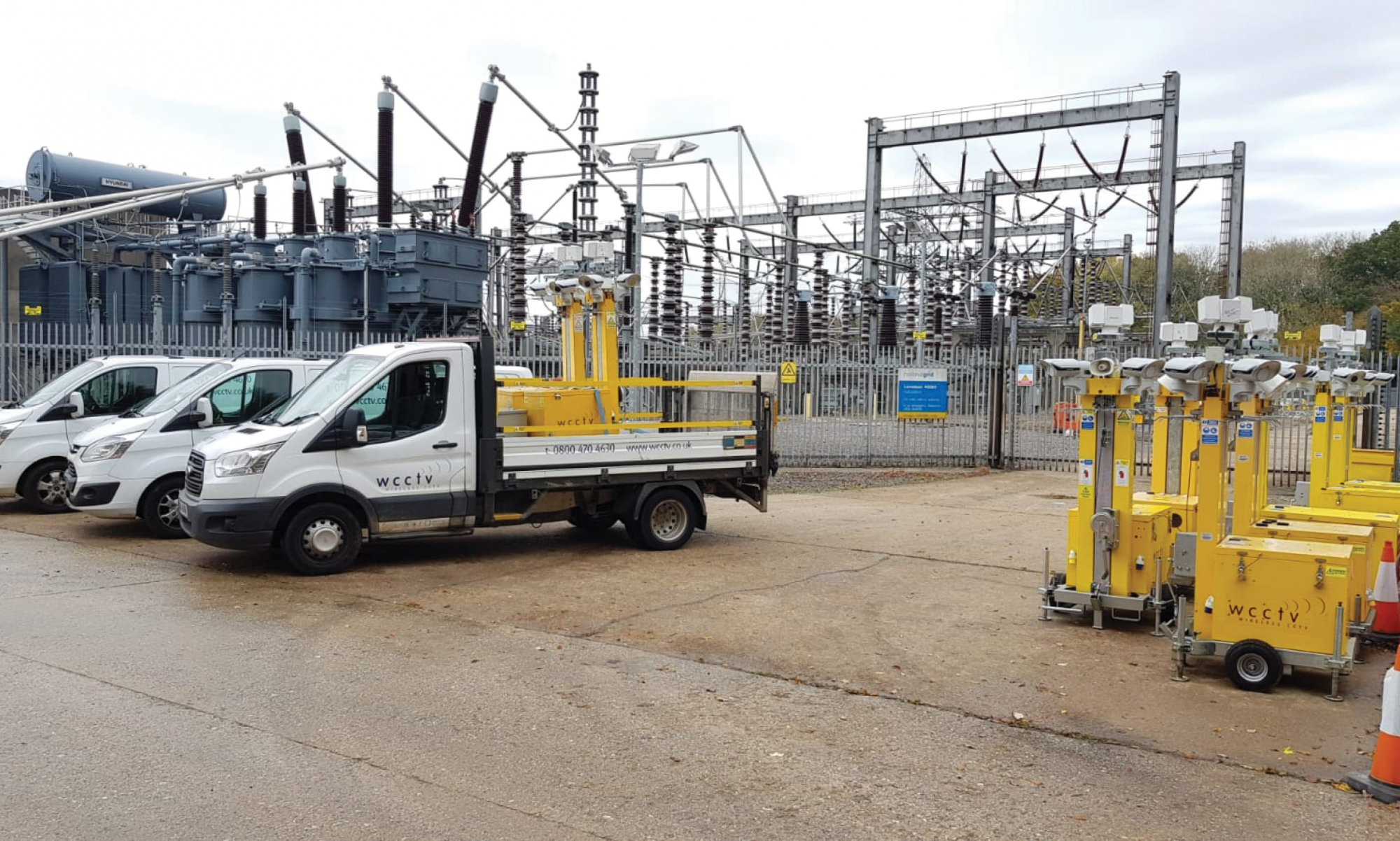 Should a break in still occur, as demonstrated by the figures above, WCCTV's Site Towers offer a fully proactive response. The PIR detectors will pick up activity on site, send an alarm back to a monitoring station or site manager where the activity is verified and responded to.
WCCTV provides all of its rapid deployment site towers backed by BS5979 and BS8418 accredited Alarm Receiving Centres (ARCs) as standard. The ARC, upon receipt of an alarm on site, will issue an audio challenge via the Site Towers speakers. In most cases, this will deter the intruders and result in them leaving the site as demonstrated below.
WCCTV's cost-effective site security systems are up to 86% cheaper than manned guarding, and WCCTV provides the most comprehensive service in the market.
The quality, reliability and competitive pricing of our site security services are the reason why we have more active systems nationwide with leading construction and demolition companies than any other supplier.
Find out More
The Benefits of Electronic Site Security
If you have any sites that require security, simply click the get in touch button on the right or contact us at

 

sales@wcctv.com
 

for a quote.