WCCTV helped spread Christmas cheer for Springhill Hopsice, as the team took part in the 'Wear Your Woolies to Work' campaign this December. 
Each member of staff was asked to donate £2 to Springhill Hospice as they donned their festive woolies for National Christmas Jumper Day on December 14th 2018. 
Springhill Hospice is a 16 bedded purpose-built facility offering specialist palliative care to patients and their families from diagnosis to end-of-life through the following services.
The cost of running the Hospice is in excess of £3.2m* per year which equates to over £8,900 per day. 70% of the running costs need to come from fundraising within the local community.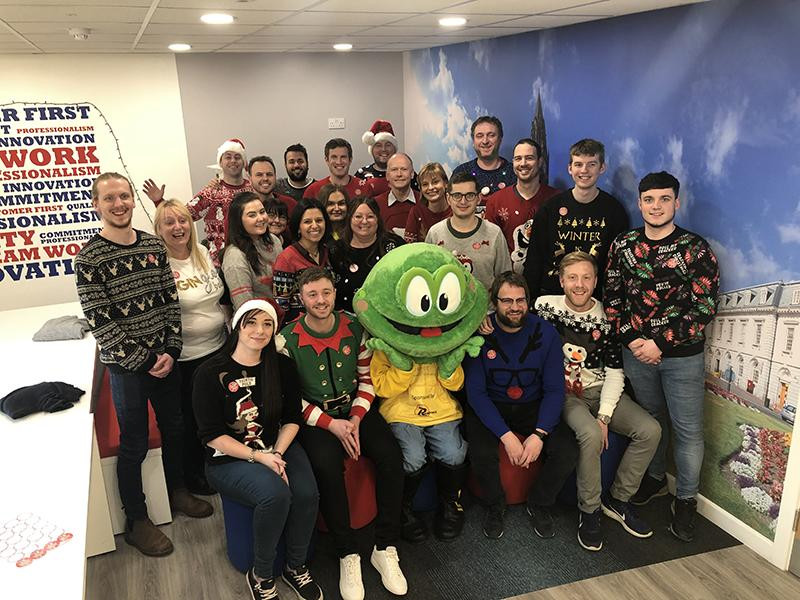 WCCTV employees donated a total of £100, which was matched by the Company's senior management team to give a total donation of £200 for the hospice. 
The day was capped by a visit from Springhill Hospice staff along with Springy the Frog, who was happy to pose for pictures with WCCTV's colourfully attired staff. 
To find out more about how Wireless CCTV works with its local community to provide support and sustainability, please visit www.wcctv.co.uk/about/corporate-social-responsibility/