As the UK's leading supplier of Redeployable CCTV, we look at some of the best ways of tackling and preventing anti social behaviour.
As the UK's leading supplier of Redeployable CCTV systems, WCCTV has considerable experience working with police and local authorities to tackle anti-social behaviour (ASB).
We firmly believe that our portable surveillance systems are one of the most effective ways of catching and deterring criminal activity, but they work best when implemented as part of a broader ASB reduction strategy. 
Below, we detail how our police and local authority partners are tackling ASB and the critical role Redeployable CCTV plays in their approach.
What Is ASB?
Police forces across the UK broadly characterise Anti Social Behaviour as 'behaviour by a person which causes, or is likely to cause, harassment, alarm or distress to persons not of the same household.'
The catch-all term is split into three distinct categories:
Personal anti-social behaviour: a person is targeting a specific individual or group.
Nuisance anti-social behaviour: a person is causing trouble, annoyance or suffering to a community.
Environmental anti-social behaviour: a person's actions affect the wider environment, such as public spaces or buildings.
Under these three main headings fall several crimes that are specific examples of anti-social behaviours and range from street drinking and rubbish tipping to vehicle abandonment and begging.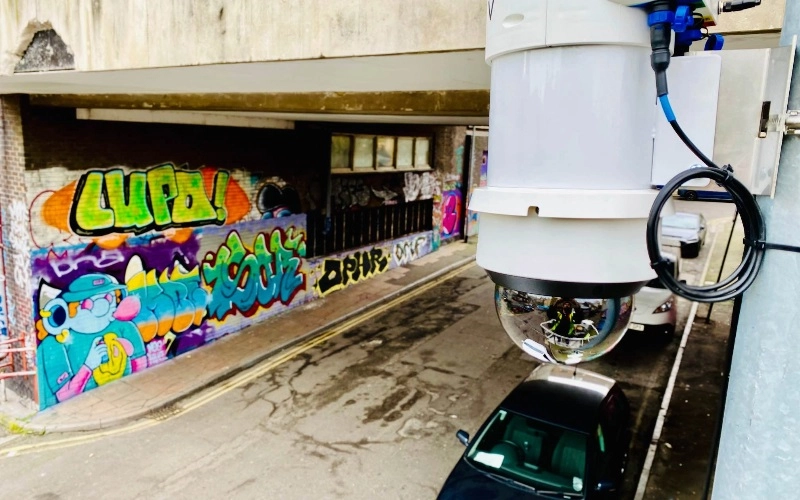 What are the Most Common Types of ASB?
Statistics gathered by our partners working for anti-social behaviour reduction teams within the police, local authorities and housing associations suggest the most common types of anti-social behaviour include:
Criminal damage

Graffiti

Arson

Drug-dealing

Fly-tipping

Noise

Hate Crimes

Assault

Harassment

Alcohol-related crime (drunk and disorderly)
With such a broad range of behaviours, it makes sense that there can be no singular solution to tackling and preventing ASB. 
Below are some of the blended approaches we believe to be the most effective based on the experience of WCCTV and our partners.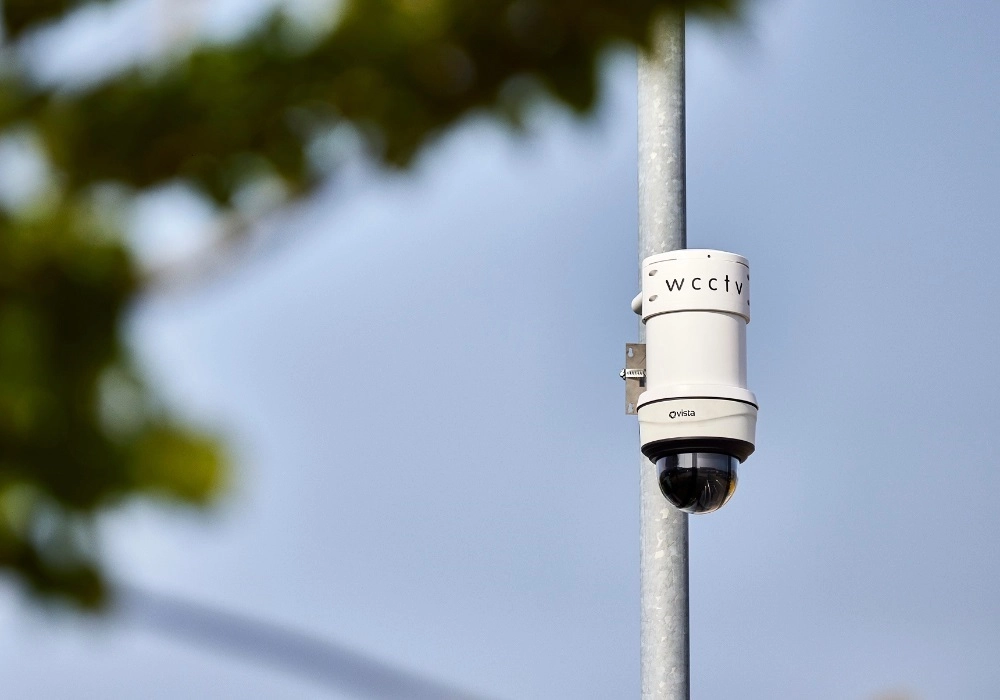 Who Can Tackle ASB?
ASB is sometimes referred to as a collection of 'low-level' crimes, but to view them in this manner is to diminish the cumulative impact that anti-social behaviour can have on its victims
Left untackled, ASB can be devastating for communities and individuals. ASB offences are severe issues for residents and businesses.
Typically, it is the responsibility of the police, local councils and housing associations to implement measures that protect their communities, but other help is available for victims. 
The following groups all have a role to play in reducing ASB:
Local council

Local police

Landlords and Housing Associations

Fire and Rescue Service

Voluntary Support Groups/Charities

Business Improvement Districts (BIDs)

Business Owners Groups
Each group listed above has its methodologies for tackling ASB or providing support and advice to victims. The police, councils and housing management teams have legal powers to punish those committing acts of ASB.
These powers include fines, restraining/banning orders and even custodial sentences. Each of these groups has enforcement teams that are dedicated to reducing ASB. 
If you require any support with issues of ASB, we encourage you to contact one of the above-listed groups to get advice and assistance. Even if you do not want to contact the police, several charities can help. Whatever you do, don't suffer in silence. 
How Can ASB Be Prevented?
Each group that can help tackle ASB has varying powers and objectives within their remit. 
So just as it is challenging to pinpoint ways to tackle ASB due to the vast number of crimes the term covers, it is equally challenging due to the number of groups targeting it. 
However, all of these groups will have the same core objectives and aims, which include:
Reducing crimes of all types

Making people feel safer

Reducing the harm caused by drug and alcohol abuse

Preventing offending by children and young people

Reducing adult re-offending

Developing community cohesion
Some core ASB reduction strategies apply to all bodies looking to tackle ASB, including legal measures and community engagement tactics. 
These strategies include:
Reporting it: This is sometimes referred to as a 'Community Trigger' where a recurring instance of ASB is reported three times, it triggers an action by the relevant authorities

A Multi-Agency Approach: This includes all of the groups listed above collaborating to understand the impact of ASB on specific victims and determining who is best placed to act against the offenders. 

Early intervention: This is particularly crucial for younger offenders, as early intervention helps get them back on the right track. Statistics show that three quarters (75%) of ASB cases are resolved at first intervention. This includes positive engagement, education, mentoring, and diversion activities to support people in changing behaviour.
The Role of Redeployable CCTV in ASB Reduction
Although CCTV systems have long been established as an effective solution to preventing or catching crimes, Redeployable CCTV has proven to be by far the most effective at targeting ASB.
This is specifically due to the portability of the systems, which allows them to be moved to hotspot locations where ASB is most prevalent. 
Deploying the cameras at these locations serves multiple purposes:
Community reassurance: The presence of CCTV assures residents that action is being taken in regards to their issues

Deterrence: Studies have shown that overt CCTV systems have a transformative effect, and discourage anti-social behaviour

Evidence gathering: High-quality redeployable CCTV systems will gather video evidence to support prosecutions against offenders. 
WCCTV's Redeployable Cameras have been highly effective in supporting police, local authorities and housing associations to reduce a range of anti-social behaviour activities. Below, we have highlighted a few recent case studies:
If you are considering Redeployable CCTV as part of your ASB reduction strategy, then WCCTV is the partner you can trust. Contact our team today on 0800 470 4630 or email sales@wcctv.com.
Like this article? Please share it with your network.
Related content