Case Study Background
Crossrail is among the most significant infrastructure projects ever undertaken in the UK – from improving journey times across London to easing congestion and offering better connections, Crossrail will change the way people travel around the capital.
ATC Systemwide is a joint venture between Costain, Alstom and TSO, who have been contracted to fit out and commission the tunnels bored under London's streets that form part of the Crossrail project.
The Challenge - Site Security and Asset Protection
ATC Systemwide required ongoing site security at three of their main construction sites, Plumstead, Pudding Mill Lane and Westbourne Park.
It was critical to the project's success that no one entered these sites out of hours, that all onsite assets were protected from theft and vandalism, and that members of the public were prevented from accessing ATC Systemwide sites to comply with health and safety regulations.
Given the sites' complex nature, the ongoing changes to the working environment, and a lack of onsite power, hard-wired CCTV was not an option for ATC Systemwide. Therefore the sites would require an autonomously powered, proactive and portable surveillance system.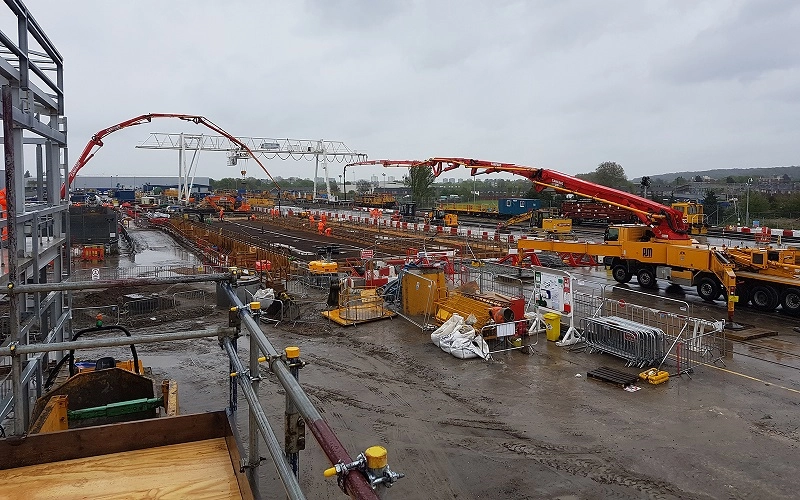 The Solution - Rapid Deployment CCTV Tower with Autonomous Power
ATC Systemwide contracted WCCTV as a specialist provider of temporary, portable and rapid-deployment site security solutions.
To meet ATC Systemwide's requirements, WCCTV deployed two WCCTV Fuel Cell Site Towers at each of the three sites to provide full perimeter protection and to ensure any intruders were picked up at the first point of ingress.
The WCCTV Fuel Cell Site Tower is a totally autonomous rapid deployment CCTV tower specifically designed to provide a fully monitored security solution at sites with no power available.
As the sites developed and power was made available, WCCTV could replace the two Fuel Cell Towers at Plumstead with WCCTV HD Site Towers (mains powered), and the two Fuel Cell Towers at Westbourne were replaced with two WCCTV Eco Site Towers (temporary generator power).
All WCCTV's Site Towers contain wireless transmission (4G/3G and Wi-Fi) of video and alarms, a heavy-duty infrared, 360° pan, tilt and 36x zoom camera to allow a remote operator to capture images of any potential intruders, audio speakers to enable a remote challenge to occur and local recording capability.
The Result - Complete Site Security
ATC Systemwide's sites and assets were fully protected throughout the works, even whilst there was no power on site. WCCTV's Fuel Cell Towers provided round-the-clock security at a fraction of the price of manned-guarding.
ATC Systemwide could remotely access live and recorded footage from the cameras via the WCCTV software on any PC, laptop or mobile device; this enabled a reduction in site visits, improved project overview and provided retrospective footage from the project.
The Quote
"WCCTV provided me with a flexible, quality solution to a challenge that I had at remote, but high risk and high-value sites.
They worked with me to develop cameras that provided a range of capabilities and were low maintenance but very effective.
I would have no hesitation in working with WCCTV again."
ATC Security Manager
Find out More
WCCTV Construction Site Security 
Related content