Case Study
 Background
Over the Christmas period, Network Rail undertook a major replacement of switches and crossings between Redhill and Purley at Stoat's Nest junction.
The renewal work at Stoat's Nest was necessary because the existing layout was reaching the end of its useful life, and if the renewal work had not taken place, speed restrictions would have been required. This would have impacted Network Rail's ability to provide an efficient service, so this work needed to occur.
The Challenge - Site Security and Workforce Protection
The principal contractor for the work was Balfour Beatty Rail, a leading international infrastructure group working with the likes of National Grid and Network Rail.
Whilst completing this project, Balfour Beatty Rail needed to monitor the progress of the project whilst also ensuring the safety of all employees working in the tough conditions brought to them by the challenging British weather that almost caused the delay/or cancellation of the project.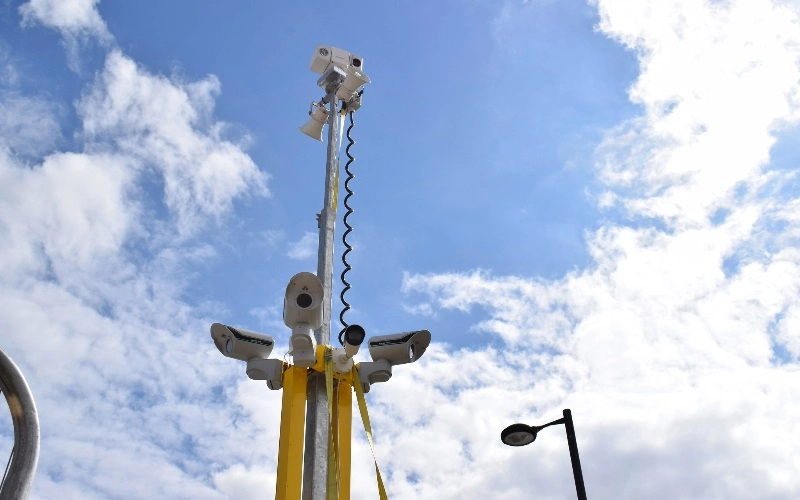 The Solution - Rapid Deployment CCTV Towers
To provide complete site security during the works, WCCTV was contracted to supply its Network Rail Type Approved Tower (Certificate Number PA05/04778), a rapid deployment CCTV tower that has been specifically designed to provide video surveillance for trackside, level crossing and depot applications.
It is the only rapid deployment CCTV tower with PADS approval for trackside deployment due to its non-conductive design.
The Network Rail Type Approved Tower uses wireless technology (4G and 3G) to transmit live and recorded video and alarms, features a market-leading PTZ camera with infrared imaging, audio speakers to enable a remote challenge to occur and a removable hard drive (up to 4TB) for local storage.
As a truly rapid-deployment CCTV system, it can be installed and fully-operational in just a matter of minutes, ensuring your sites are protected. This makes the Network Rail Type Approved Tower the ideal solution for temporary, mobile or semi-permanent applications.
Balfour Beatty Rail Systems were able to continuously monitor the site at Stoats Nest via wireless connectivity, enabling those with authorised access to look into the site to monitor progress, track assets and ensure health and safety practices were being adhered to.
The Result
"The Network Rail Approved Tower provided us with exactly what we needed to ensure this project was a success."

"A clear view of the site was available remotely 24/7 for 10 days with no extra maintenance needed. WCCTV provided an excellent product and service, which we have deployed to various projects around the UK."
Planning and Programme Control Manager at Balfour Beatty Rail
Related Links
WCCTV Network Rail Type Approved Tower
The Benefits of Rapid Deployment CCTV for Construction Sites
Managed CCTV for Rail Projects
Related content