Case Study Background - Waste Water Treatment Work
JN Bentley Ltd is part of the global management, engineering and development consultancy Mott Macdonald - offering their clients full feasibility, design and construction services throughout the UK.
At their site, Lower Weaver Pipeline Sewage Treatment Works, JN Bentley was contracted to shut down an old sewage plant due to its over-capacity and transfer the pipeline to a new sewage plant.
The Challenge - Remote Construction Site Security 
The compound areas situated along the pipeline route required security throughout the works, as a significant amount of plant equipment and tools were stored there.
Also, the Cuddington Water Treatment works are located in an exposed area and prone to theft.
JN Bentley sought a site security solution that could secure their compound, the working area and offer close-control on health and safety when subcontractors were on site.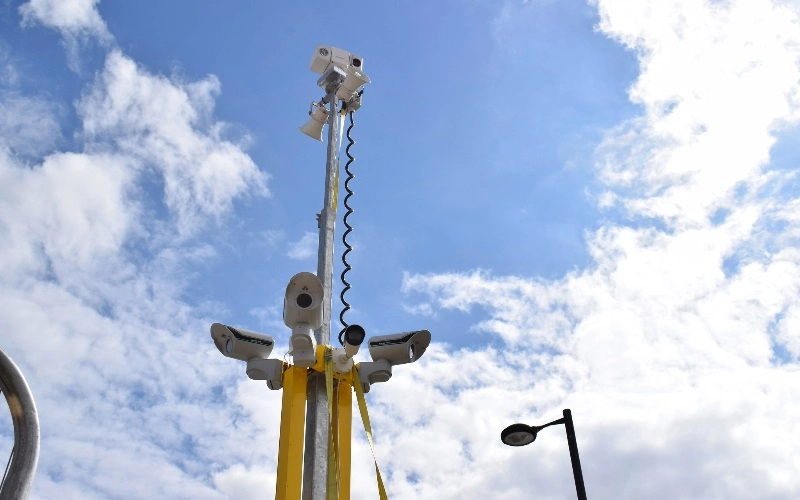 The Solution - Rapid Deployment CCTV Towers
Wireless CCTV provided JN Bentley with a WCCTV Eco Site Tower, a rapid deployment CCTV Tower designed to deliver security at sites requiring remote monitoring where generator power is available.
The Eco Site Tower features a long-run battery offering a minimum of 150 hours of battery backup power. This provides sufficient charge to run the WCCTV Eco Site Tower overnight or over the weekend, allowing the generator to shut down and help JN Bentley save on fuel, reduce their noise levels, and adhere to considerate contractor regulations.
WCCTV's Towers are truly rapid-deployment CCTV systems, meaning they can be installed and fully-operational in minutes, ensuring sites are fully protected.
The Result
By deploying the WCCTV Eco Site Tower, JN Bentley ensured the protection of their plant equipment and tools as the tower acted as a visual deterrent and a proactive monitoring solution.
Also, JN Bentley's Site Manager was able to utilise WCCTV's free mobile viewing app to access live and recorded footage from the tower to ensure health and safety regulations were being adhered too, reviewing site progress when not physically on-site, and finally, provide video evidence when issues arise on site.
The Quote
"WCCTV have provided us with an excellent product which we are utilising on many of our sites throughout the UK.
It is a cost-effective solution which allows our site managers to remotely monitor through a high-resolution camera system."
Plant Coordinator, JN Bentley Ltd
Learn More
WCCTV Construction Site Security 
Related content