Case Study Background - Project Vita
In April 2019, Northumbria Police and North Tyneside Council joined forces to launch Safer North Tyneside – a partnership specifically focused on tackling anti-social behaviour.
The initiative is part of Project Vita, part-funded by Northumbria Police and Crime Commissioner Kim McGuinness' Violence Reduction Unit (VRU), who received a £1.6 million boost via a Government scheme to tackle violent crime.
The Challenge - Anti-Social Behaviour and Violence
Over a three-year period, between April 2015 and April 2018, there were 2,861 anti-social behaviour reports lodged across the region - roughly three a day.
The partnership highlighted several 'hot spot' locations where crime rates were particularly high and identified the use of Wireless CCTV cameras as an effective method of proactively tackling the ongoing issues in these areas.
To meet their specific requirements, they required cameras that could be quickly deployed at each of these locations that would both capture and deter criminal activity and provide a visual presence that would reassure the local community that ASB would not be tolerated.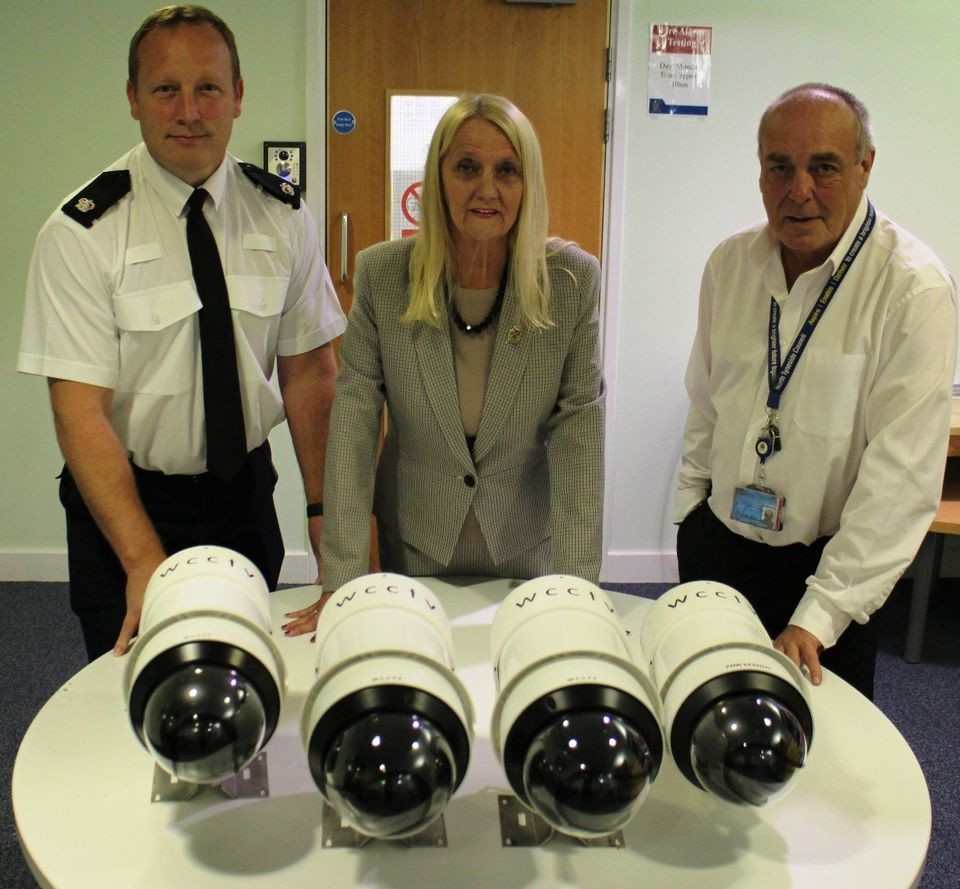 The Solution - 4G Redeployable CCTV Cameras
Following previous successes with the systems, the partnership elected to purchase several WCCTV redeployable CCTV systems, which have been strategically distributed across the region.
The WCCTV 4G IR Speed Dome is an all-in-one surveillance system that combines an infrared PTZ camera, local recording capacity (up to 4TB) and wireless transmission technology into a single, lightweight unit.
They are easy to install, easy to maintain, and moved to new locations to tackle crime, anti-social behaviour, and other surveillance requirements. 
The Result - Significant Crime Rate Reductions
In August 2020, Northumbria Police released figures indicating a significant reduction in anti-social behaviour in the targeted areas, pointing to the cameras' success in deterring criminal activity. 
Further articles from the Force also noted that the cameras had been pivotal in securing arrests and prosecutions of the worst offenders. 
The Force released a video demonstration of how the cameras are being used and the multitude of benefits they provide, click below to watch:
The Quote
Acting Superintendent Ron Charlton of Northumbria Police's Northern Area Command said how important the cameras are in ensuring communities remain safe and residents feel supported.
He said: "We've listened to the concerns of communities, and we want to reassure those residents that we take their concerns very seriously, and by purchasing these cameras, we're taking proactive measures to keep them safe and protected.
"These cameras enable us to move them around crime hotspots and keep up with changing crime trends and locations. They're another fantastic and extremely beneficial tool towards tackling crime in the area- so potential offenders better beware!"
Northumbria Police and Crime Commissioner Kim McGuinness said: "North Tyneside Council takes a zero-tolerance stance in relation to Anti-Social Behaviour – which I fully support.  This CCTV roll-out will provide a visible deterrent to those who commit a crime and will help people feel safe in their communities. I welcome this partnership initiative, which will also provide evidence to bring those causing ASB before the courts."
Related Links
Redeployable CCTV for Police Forces
Related content