Case Study Background
Suffolk County Council appointed R G Carter as the primary contractor for the £20m construction of a new archive and heritage centre in Ipswich - The Hold.
The project is a partnership between Suffolk Archives and the University of Suffolk and has been part-funded by the National Lottery Heritage Fund. 
The building will house all documents of historical significance to the region and serve as a centre of education and inspiration for residents. 
The Challenge - Community and Stakeholder Engagement
Given the project's historical significance, Carter wanted to ensure a high level of engagement from the public, partners, and local press.
As there were several partners and key stakeholders, Carter wanted to ensure they could keep everyone updated on progress.
Similarly, as construction projects often create a disruptive impact on the surrounding areas, Carter wanted to ensure the community witnessed the quality and efficiency of their work and celebrate the positive impact they would leave behind.
Finally, Carter wanted to promote their own involvement as a local contractor working on a local project with national, even global appeal.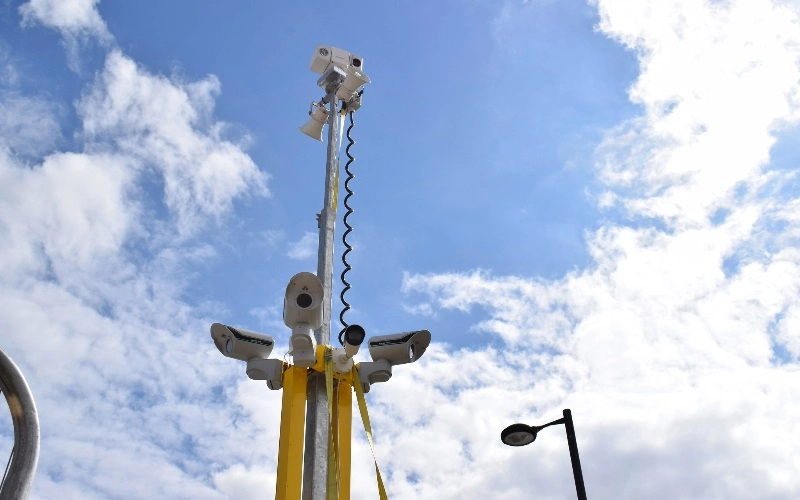 The Solution - WCCTV Time Lapse Video Filming
WCCTV is the UK's leading provider of Time Lapse Video filming services for construction, demolition and refit projects.
Having successfully provided managed CCTV security services to Carter in the past, the Company was seen as a reliable partner for such a high profile project.
WCCTV's team of installation engineers ensured the specialised time lapse camera captured the whole worksite.
At the end of the project, our video editing professionals created a short-form video to bring the project to life. WCCTV's marketing team provided regular update videos to Carter following the completion of major milestones.
These videos were shared internally, with key stakeholders and in the local press via Suffolk County Council. These updates proved invaluable in keeping positive engagement with the project alive, especially with the project's challenges due to the coronavirus. 
At the end of the project, WCCTV delivered a fully edited video for all of the project's partners to use in PR campaigns.  
You can view the time lapse video below.
The Result
The time lapse video has delivered huge branding and PR benefits for everyone involved in the project. The video has been picked up by several publications and gained significant traction on social media.
This has helped drive branding opportunities for Carter and generate publicity around the opening of the site.  
Learn More
WCCTV Construction Site Security