Discover the expertise of WCCTV in safeguarding rural and remote wind farms and how our renewable energy CCTV Towers protect sites and deter crime.
Reducing carbon emissions and using renewable energy is becoming increasingly important in the UK. Wind farms are popping up all around the countryside.
Given their remote nature and the presence of high-value materials, these new sites must be protected from trespassing, vandalism and theft that cause massive disruption and cost.
Security threats in the renewable sector are increasing quickly. Essential defences are necessary to protect high-efficiency wind farms. These defences include CCTV surveillance, robust perimeter protection and remote monitoring.
Some wind farms are designed with security in mind, flat land and rural areas. But unfortunately, it is not all out of sight, out of mind, as they remain vulnerable.
At WCCTV, we have extensive experience protecting rural and remote properties. Our renewable energy CCTV Towers are well-suited for the renewable energy industry. Learn how WCCTV can help secure wind farms.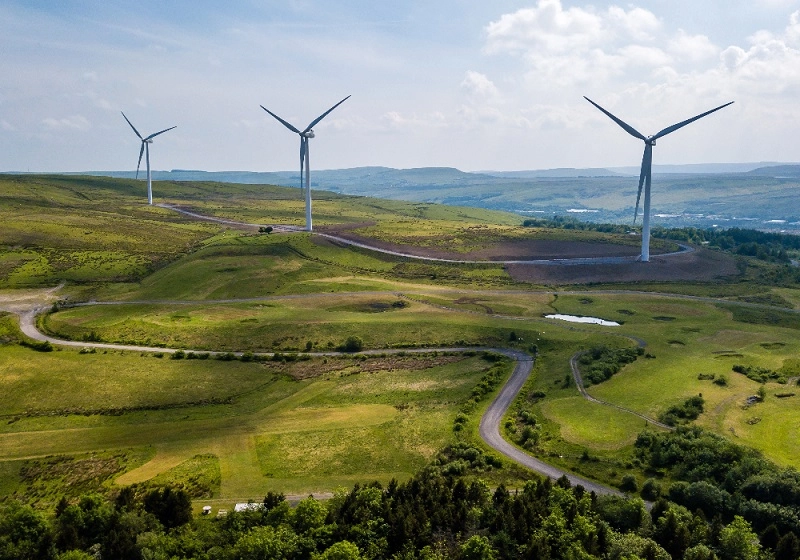 The Rising Threat to Wind Farms
What makes wind farms so vulnerable and attractive to opportunist thieves?
Instances of theft or vandalism can occur when building wind farms. Valuable metals, such as copper, can be attractive targets for theft.
A few points that make wind farms uniquely exposed and a main attraction for this are:
No on-site presence of workers, especially at dusk

The geographical scale of the site

No CCTV to deter crime

Effective Wind Farm Security
Security measures can have a major impact on the success of a project. They can also increase profitability by minimising criminal activity. This activity can lead to insurance claims, parts replacements, and equipment repairs.
Firstly, undertaking a risk assessment to identify where threats can arise and evaluate the correct response to mitigate the danger.
Wind farms are often situated close to off-road tracks, making them vulnerable to opportunists. To reduce the risk, it is essential to have adequate perimeter security in place.
WCCTV has created a free editable template. It has everything needed to start a risk assessment and can be adapted as required for each site you work in.
CCTV Tower Suited for Wind Farm Protection
WCCTV is the UK's leading provider of fully managed CCTV cameras for site security and safety. 
We take pride in providing our manufactured CCTV products. This service includes a site survey, installation, maintenance, alarm monitoring, response and monthly reporting.
Our rapid deployment CCTV tower is a powerful solution for protecting wind farms with the following benefits:
Visibility: Standing at an imposing 7m, painted bright yellow with integrated speakers, criminals immediately know they are being watched.

Complete autonomy: Our Towers secure your sites regardless of power and internet availability.

Unmoveable weight: Our CCTV Towers are incredibly steadfast, weighing over 500kg, are completely tamper-proof and will alarm if any tilt, shock and push movements are detected.

Mobile connectivity: built-in 4G connectivity allows you to check in on your sites out of hours.

24/7 HD recordings: Our HD CCTV tech provides a clear view of any activity on your sites helping with detection, verification and investigation.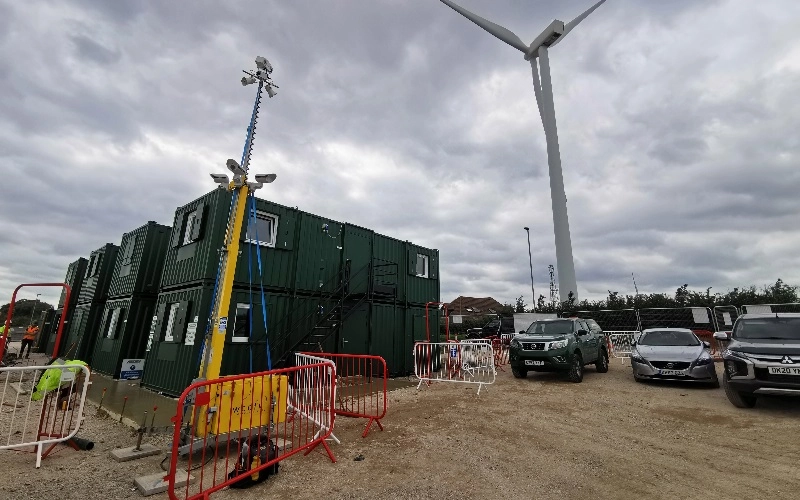 Remote Video Monitoring
Wind farms are hard to defend due to their large size, wide range of land, and infrastructure. Securing the perimeter around a wind farm is essential to prevent most illegal entry attempts.
When combined with professional remote monitoring services, CCTV cameras can become virtual security guards. This delivers an unrivalled, proactive security solution.
The video stream is sent directly to an Alarm Receiving Centre (ARC) or monitoring station for remote monitoring purposes. Security professionals will get an alarm from your site. They will review the footage to check the alarm and take the necessary action.
WCCTV's CCTV tower provides an alternative solution to security guards, eliminates risk, and removes further additional security, such as erecting fencing.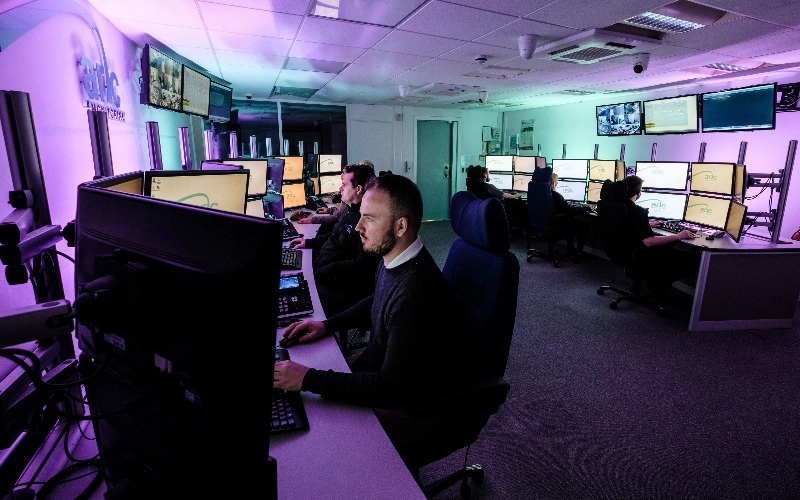 Ready To Learn More?
WCCTV has been supplying rapid deployment CCTV systems globally since 2001.
WCCTV offers complete renewable energy site security solutions, time lapse video production, onsite communications, remote access, and project management. These services can be purchased or rented and tailored to your needs.
Our security services are of high quality, reliable, and competitively priced. We have more active systems nationwide than any other supplier. Many leading energy and utility companies have chosen us over other suppliers.
To learn more about protecting your sites, contact us at 0800 470 4630 or email sales@wcctv.com.
Related content