Remote and temporary site security depends on more than just detecting criminals; it requires a solution that can proactively deter them and defend your sites.
With WCCTV's managed CCTV services, you will benefit from our '3 Ds' approach to security and be ensured your site is in the hands of professionals who are ready to detect, deter and take action to defend your site from criminals.
Our comprehensive managed service solution includes:
Market leading mobile CCTV systems
Remote alarm monitoring services
Proactive crime prevention response
Detailed reporting on-site activity
Below, we highlight the key components of our managed security services and explain how they work in tandem to secure your site.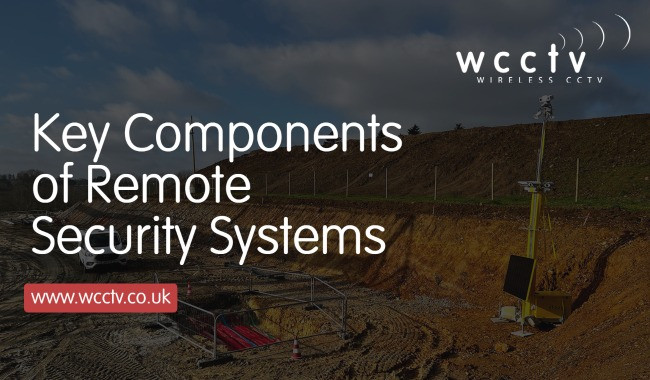 Mobile CCTV Cameras
Mobile CCTV cameras, such as Rapid Deployment CCTV Towers, are an essential component of effective site security.
Just the presence of a CCTV camera is often enough to deter a criminal from even attempting to access a site, especially if it's one of WCCTV's 7m bright yellow CCTV towers.
Unlike standard fixed security cameras, WCCTV's rapid deployment CCTV towers do much more than just record activity at your sites – they detect any out-of-hour activity such as unauthorised trespassers or intrusions.
That's because all WCCTV's CCTV cameras contain built-in intelligent video analytics and/or passive infrared detection technology. These systems automatically detect when someone enters your site or accesses an area that is restricted.
This removes the need to continually monitor CCTV cameras to check your sites are secure, you can take a back seat whilst the camera does all the heavy lifting.
CCTV cameras also deliver multiple benefits beyond security-based applications, such as project management, health and safety monitoring and more.
The additional benefits include:
Enhanced site safety
Remote project management
Time lapse video production
Security guard replacement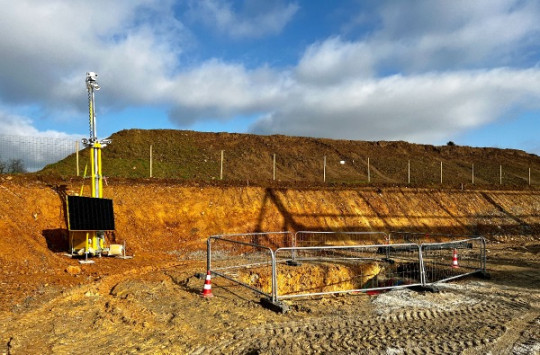 Remote Video Monitoring Services
Deploying a standalone CCTV camera will certainly enhance security at your construction site. However, simply recording incidents at your site and reviewing them after a crime has occurred is unlikely to be particularly beneficial.
When remote alarm monitoring services back WCCTV's rapid deployment CCTV towers, they act as a virtual security guard ready to defend your site.
With remote monitoring, a team of SIA-approved, NSI Gold accredited security professionals will oversee all activations on-site and verify if they are a genuine threat.
WCCTV's monitoring partners are the first line of defence and will effectively challenge intruders by utilising our CCTV unit's built-in audio capability, sirens and blue light alarm systems.
In most cases where a remote challenge is issued, the intruder will promptly leave the site. If the intruder does not leave the site, the monitoring station will escalate to a dedicated security patrol or the local police station, depending on what has occurred.
Response
If our CCTV towers detect a security breach and a remote challenge from our monitoring partners has been unsuccessful, they will immediately escalate to a response process.
Depending on your provisions, this will either be a direct dispatch of a local police department or a mobile security patrol.
The police attending to the site will treat the requirements as a priority as they are aware that the incident has been verified in real-time by a high accredited monitoring team.
The video below shows the WCCTV detect, deter, and defend process working in real-life examples from sites we protect.
See for yourself just how effective our three-tier method is!
WCCTV: Managed CCTV Cameras for Remote Site Security 
WCCTV is the UK's leading provider of managed CCTV systems for temporary and remote construction sites. 
We supply our own manufactured CCTV Towers supported by a comprehensive service that includes a site survey, equipment installation, regular maintenance, remote video monitoring, proactive response and monthly reporting.
We can provide our CCTV systems regardless of your onsite power and internet availability as they are completely autonomous solutions.
Ready to find out how WCCTV's Rapid Deployment CCTV can assist remote site security? Get in touch today on 0800 470 4630 or email sales@wcctv.com.