In conjunction with our police and local authority clients, WCCTV has developed a range of discreet covert surveillance units specifically designed to target criminal activities such as drug dealing and gang activity.
Most of WCCTV's product line and use cases involve a highly overt approach to surveillance. Such use cases are designed to prevent crime and provide reassurance within communities that have been affected by crime.
However, covert CCTV cameras offer a different approach. As they are hidden from public view, the sole purpose of covert cameras is to catch criminals in the act and secure prosecutions.
Below, we outline the key characteristics of Covert CCTV,  explore how they work, and what benefits they offer.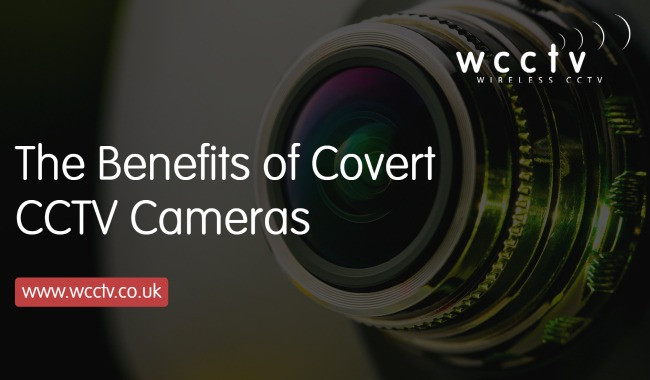 What are Covert CCTV Cameras?
Covert cameras are very discreet CCTV security cameras used to capture footage in various environments and circumstances without being identified, detected or seen by the general public. They bring significant benefits to businesses.
WCCTV's 4G Covert Dome is an all-in-one rapid-deployment solution that combines an HD PTZ camera, 4TB of edge video recording, and 4G live video transmission into a ruggedised, durable covert housing blends into its surroundings.
The system is easy to install, maintain, and move to new locations to target crime hotspots or if your application changes.
We do not publicise images of specifications of our Covert Mini Dome to ensure active deployments are not compromised.
Instead, we encourage Local Authorities and Police interested in learning more about the solution to complete a quick contact form using their official email address to discuss the CCTV system in more detail.
Use Cases for Covert CCTV Cameras
Covert CCTV cameras are used where there is a requirement to monitor activities in a particular location, completely undetected.
A covert CCTV camera will be suitable if your application is focused on gathering high-quality video evidence to support criminal Investigation and secure arrests.
Use cases for covert CCTV cameras:
Organised crime

County lines

Identification of criminals responsible for vandalism

Identification of criminals responsible for fly-tipping

Anti-social behaviour
Five Key Benefits of Covert CCTV
When deployed for the appropriate application, covert CCTV cameras offer a latitude of benefits. Here are the top five as identified by the CCTV experts at WCCTV.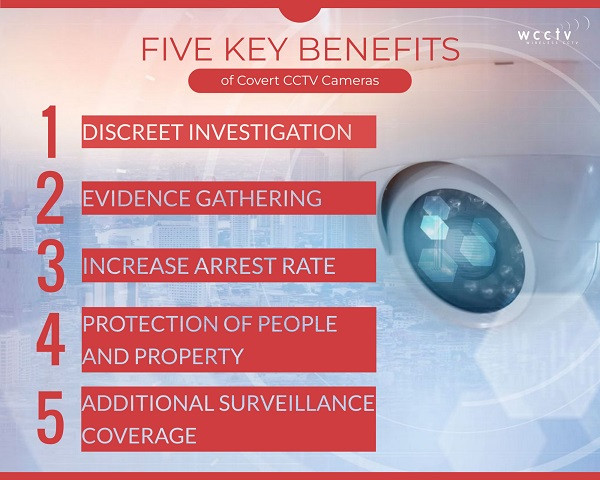 Discreet Investigation: they are very efficient in preventing crime. They can be installed in a hidden and strategic place for your application to capture the necessary footage whilst remaining anonymous.

Evidence Gathering: A CCTV activity can go undetected; it increases the likelihood that the cameras will capture video evidence of crimes in progress, leading to the identification of the offenders.

Increased Arrest Rates: By capturing evidence of crimes in progress, covert CCTV cameras deliver increased arrests and charges against criminals.

Protection of People and Property: All the above benefits will help reduce crime rates by taking criminals off the street. This, in turn, will enhance safety for people and property.

Additional CCTV Coverage: Covert CCTV cameras can supplement other camera deployments by providing coverage in areas where more discreet CCTV is required. There is no need to choose between either, as both can work effectively.
WCCTV: The UK's Leading Supplier of Rapid Deployment Cameras
WCCTV is the UK's leading supplier of redeployable CCTV cameras, providing systems services to over 450 local authority departments since 2001.
Redeployable CCTV allows users to target locations associated with crimes such as ASB, fly-tipping, gang activity and drug crimes.
The cameras capture evidentially secure video to support criminal activity and stream live footage using 4G mobile technology for live monitoring requirements.
If you would like a discussion on how we can support your CCTV requirements, click the link below, and one of our CCTV experts will be in touch.
Like this article? Please share it with your network.