In partnership with the Derbyshire Police and Crime Commissioner, Amber Valley Council is rolling out WCCTV's 4G Redeployable Cameras to boost crime-fighting measures across the borough. 
Following a successful proof of concept trial, the council will deploy two WCCTV 4G IR Speed Domes to monitor areas within Amber Valley that have been affected by high-levels of fly-tipping and anti-social behaviour.  
The WCCTV cameras transmit live and recorded video using in-built 4G technology, meaning they can be accessed readily by the police without using specialist equipment.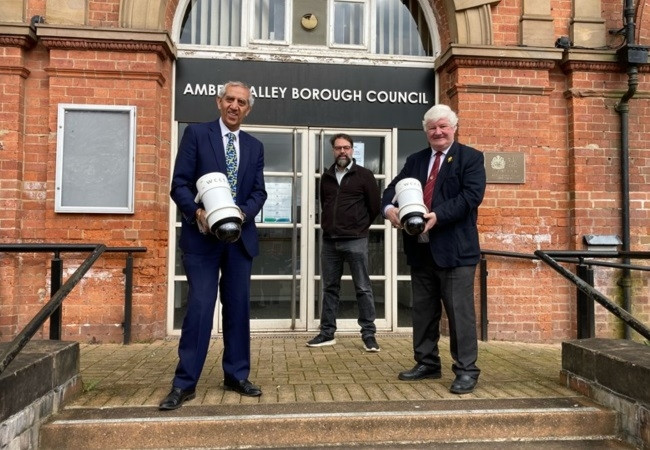 The cameras can be rapidly redeployed, enabling the council to dynamically target crime and anti-social behaviour hotspots that develop in the community. Amber Valley Borough Council's Community Safety team will be involved in funding the movement of the cameras.
Councillor Chris Emmas-Williams, Leader of Amber Valley Borough Council, said: "This is an exciting opportunity for us to take advantage of the latest technology and to work with the PCC and our operational police colleagues to enhance our CCTV coverage of the area further and create additional reassurance to residents."
Hardyal Dhindsa, Derbyshire's Police and Crime Commissioner, said: "It's important to use every tool in the box to disrupt crime and catch criminals. I've always been clear that technology has a big role to play in tackling crime, and I'm pleased to have been able to support Amber Valley with two of the latest models. We all want to live in a safe environment, and I believe these cameras will be an effective deterrent to crime and antisocial behaviour in the area."
WCCTV Redeployable CCTV
WCCTV has been supplying rapid deployment CCTV systems around the globe since 2001, and in our experience, the key applications for these systems include:
Ready to learn more about how WCCTV's Redeployable CCTV cameras can assist with your applications? Contact our team today on 0800 470 4630 or email sales@wcctv.com