With 79,000 accidents and injuries occurring on sites across the UK in 2019, worker safety is a major challenge for the construction industry.
Companies can reduce accidents by following the best practice health and safety measures as outlined by the HSE. These include: 
Conducting regular onsite risk assessments

Holding regular safety briefings and meetings

Providing regular and ongoing training

Promoting awareness through effective communication

Utilising appropriate equipment for all activities 
CCTV: A New Approach?
As an additional safety measure, Site Managers are increasingly utilising onsite CCTV systems traditionally used for security purposes to improve health and safety and protect their workforce remotely. 
When deployed for security, CCTV provides several benefits such as cost-effectiveness compared to guarding solutions, impact as a visual deterrent to trespassers and the quality and reliability that modern HD CCTV systems provide.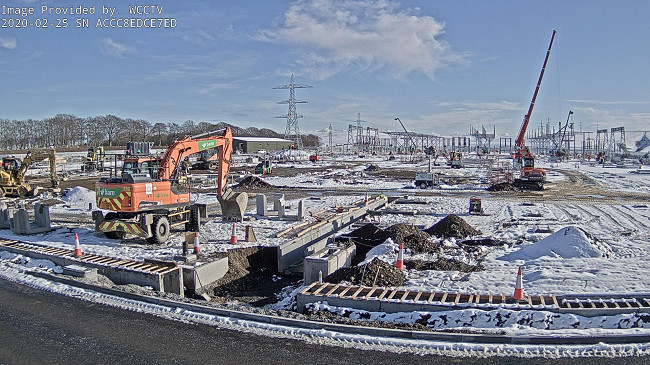 However, remotely accessing live and recorded high definition footage also provides Site Managers with a unique vantage point of on-site activity, allowing them to identify potential hazards in real-time, review working practices, monitor site access, and ensure all regulations are adhered to. 
Below Wireless CCTV Ltd, the UK's leading provider of managed site security services, outlines the benefits of using CCTV for health and safety applications.
Identification of Hazards
Remotely monitoring high definition CCTV images allows Site Managers to quickly identify any problems in real-time and take immediate remedial action to reduce the risk of harm.
Site Managers will often be responsible for two or more sites; remotely reviewing working practices, and hazards significantly reduce the number of physical site visits needed, saving time and money.  
The below clip taken from a WCCTV HD Site Tower shows the level of detail and range of view that can be achieved using a high-quality CCTV system. 
A major project where WCCTV's Redeployable Dome Cameras and CCTV Towers were first deployed solely for worker safety was the Southern Shield Safety Group initiative, a collaborative forum between Network Rail and Osborne designed to get workers on rail construction projects 'Home Safe, Every Day'.
When asked about the decision to deploy CCTV for worker safety, a Project Manager from Osborne stated, "The underlining driver behind the project is to ensure the safety of the workforce; WCCTV's technology allows for live video feeds to be accessed from any location, improving our existing safety practices. I've found the systems easy to deploy and use, and I've been delighted with the ongoing support I've received from WCCTV."
Evidence Gathering 
CCTV cameras can gather valuable evidence that allows Site Managers to retrospectively assess and review any accidents or near-misses that occur on-site and provide a greater understanding of the root cause.
The footage gathered by an HD CCTV system can be used as a 'lessons learned' tool for future on-site training and briefing sessions to help minimise any future occurrences.
Site Managers can use impartial video evidence to resolve disputed claims or provide evidence of regulation breaches, misconduct and vulnerabilities.
CCTV can also be deployed by Local Authorities responsible for ensuring third-party contractors adhere to the Construction Code of Practice regulations during regeneration projects. The London Borough of Croydon recently installed several redeployable CCTV cameras for temporary monitoring of site regulations.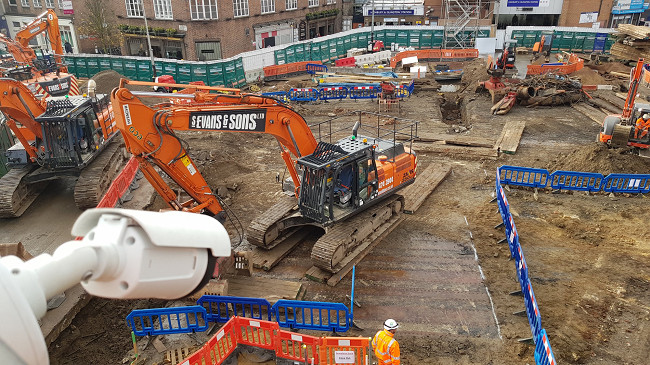 Better Security, Better Safety
The presence of onsite CCTV will help capture or prevent unauthorised access onto your construction sites - which has a beneficial impact on health and safety. 
A WCCTV HD Site Tower provides a visual deterrent to would-be trespassers. Should an intrusion occur, the Tower's multiple motion detectors will alert our NSI Gold Accredited Monitoring station to issue a remote audio challenge. If the audio challenge fails to deter the trespassers, our monitoring partners will dispatch guards or the police to protect your site.  
Protectively securing your site with CCTV will prevent vandalism, damage to your electronic equipment and reduce the creation of onsite hazards by malicious intruders.
WCCTV has more security systems deployed across construction sites across the UK than any other supplier; the video below shows why. 
If you have any construction sites that require security, remote project management or time lapse video filming and production, WCCTV provides a fully managed service that will help protect your sites and your workers. Contact us on 0800 470 4630 or email sales@wcctv.com.