Case Study Background
Connect Plus Services (CPS) operates and maintains the M25 motorway network, including all adjoining trunk and slip roads on behalf of Highways England.
Connect Plus Services carries out routine maintenance, winter maintenance, and managing the whole-life requirement of the asset. They also manage the network's operation and identify ways of reducing delays and improving journey time reliability.
The Challenge - Congestion and Traffic Management
With 33 junctions connecting to other major motorways, the M25 is one of the busiest road sections in the UK. It is also undoubtedly one of the most significant.
When there are major events taking place around the City of London, congestion becomes more likely due to the increased traffic volume and can begin to cause major issues.
Connect Plus was looking for a way to monitor traffic build-up at congestion hotspots, so they can make informed decisions to keep traffic running as smoothly as possible and issue congestion warnings. 
They required a solution that was portable and required little infrastructure for installation and operation.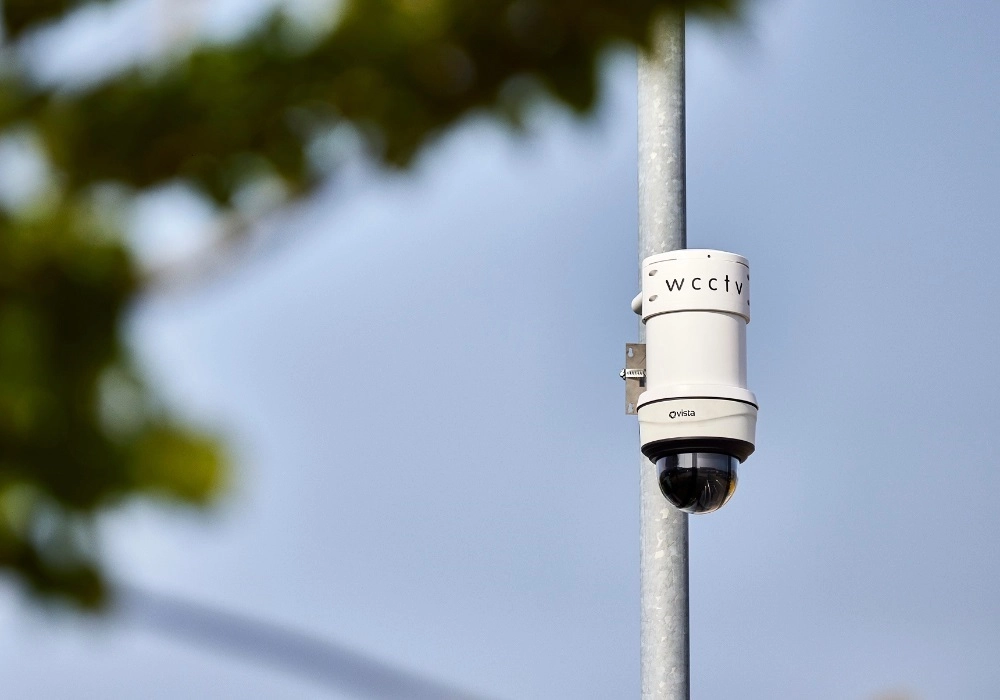 The Solution - Redeployable CCTV Cameras
Connect Plus contracted WCCTV to provide several redeployable CCTV cameras to cover key hotspots along the M25, giving operators a clear image of the M25 to provide them with information about how best to tackle the growing congestion.
WCCTV's 4G IR Speed Dome is specifically designed to deliver live and recorded high definition images via 4G mobile transmission.
As a truly all-in-one surveillance system, it combines an infrared PTZ camera, local recording capacity (up to 4TB) and wireless transmission technology into a single, lightweight unit.
The system is easy to install, easy to maintain, and moved to new locations to meet changing requirements.
Live and recorded footage can be accessed via 4G, 3G, and Wi-Fi connectivity, allowing users to remotely view and download the video via smartphone, tablet, laptop, or integration to an existing control room.
The Result - Situational Awareness
Connect Plus deployed the WCCTV 4G IR Speed Dome cameras along the M25 during multiple events throughout the year including the Rugby World Cup, Magna Carta and Wisley Flower Show.
Consistent monitoring of the road network gave users an insight into the traffic problems. It enabled Connect Plus to send out resources and warn other commuters of the traffic that lay ahead.
"My experience of WCCTV from the point of sale to the engineers and customer support has been first class. The staff's professionalism and quality of service are outstanding, and they should be proud of it.
The 4G IR Speed Dome systems have proved to be invaluable when we are keeping an eye on the roads during times of very heavy congestion." - Connect Plus
Related Links
Related content