Case Study Background
London Bridge train station has undergone major construction work and redevelopment.
The project,  which initially began in 2013 and completed in 2018, allows passengers to benefit from a bigger and better station with new platforms for more trains, a new concourse and better connections.
The redeveloped station is modern, spacious and fully accessible – fit for the twenty-first century.
The improvements are part of the government-sponsored Thameslink Programme.
The Challenge - Crowd Management 
There were major changes to the station concourse during the construction phase, which led to massive overcrowding during peak times.
Network Rail wanted to monitor the concourse for public safety and security during this temporary work and turned to WCCTV for a solution.
Although Network Rail had CCTV in place at the station, this was specifically for security purposes and linked back to the main control room owned and managed by London Underground.
Network Rail was restricted when gaining access to this CCTV system and therefore required their own CCTV to monitor the concourse.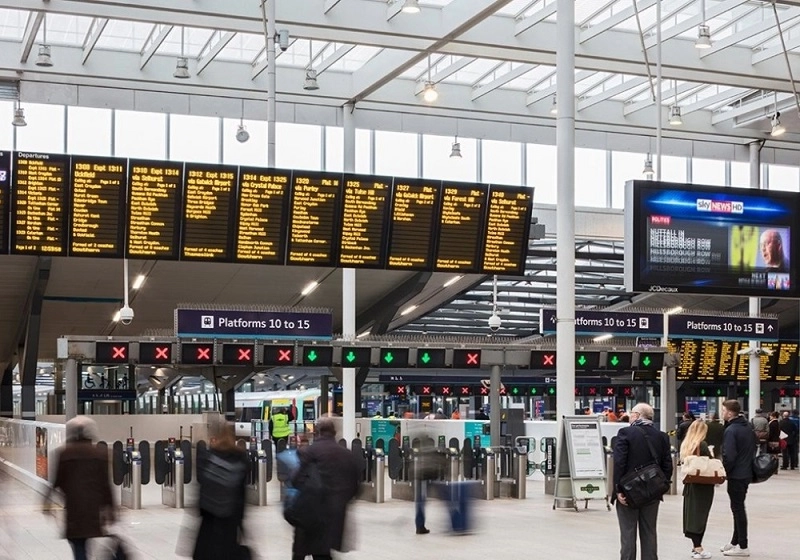 The Solution - Redeployable CCTV Cameras
Network Rail identified redeployable CCTV as an ideal solution for their challenge, with the WCCTV 4G IR Speed Dome meeting all requirements.
A number of the units were deployed in the station concourse to monitor crowd volume and provide additional public safety.
The WCCTV 4G IR Speed Dome is ideal for rapid deployment, combining live and recorded footage, accessed via 4G or Wi-Fi.
With remote access to a full 360° pan, tilt and zoom camera, operators have the ability to successfully monitor all areas of the station concourse during redevelopments and/or peak times.
The Result - Situational Overview and Safety 
WCCTV installed the 4G IR Speed Dome onto existing passenger information systems, taking power from the mains supply, which then links back to the Three Bridges Rail Operating Centre (ROC).
As well as being viewed at the ROC, station staff can access the camera's live and recorded video by logging in via iPads and iPhones using the WCCTV software.
Being able to monitor the concourse during peak times enabled the station to deploy extra staff to help with crowd control during the process of regeneration.
Related content