Telford and Wrekin Council, in conjunction with West Mercia Police, has recently overhauled the borough's CCTV provision, including the deployment of 17 WCCTV Redeployable cameras.
The cameras will be monitored from the council's all-new control room in the Oakengates area, where a team of police vetted volunteers will monitor thousands of cameras in real time. 
The rapid deployment nature of WCCTV's cameras will allow the council to target crime and anti-social behaviour hotspots, with the convenience of quickly relocating them should more pressing surveillance requirements emerge. 
Speaking on the deployment of the cameras, Telford and Wrekin's Neighbourhood Enforcement Manager Paul Fenn said: "The all-new CCTV infrastructure provides live imagery and recording into the purpose-built control room in Oakengates" which "provides direct support and response when needed as well as collating evidence and intelligence".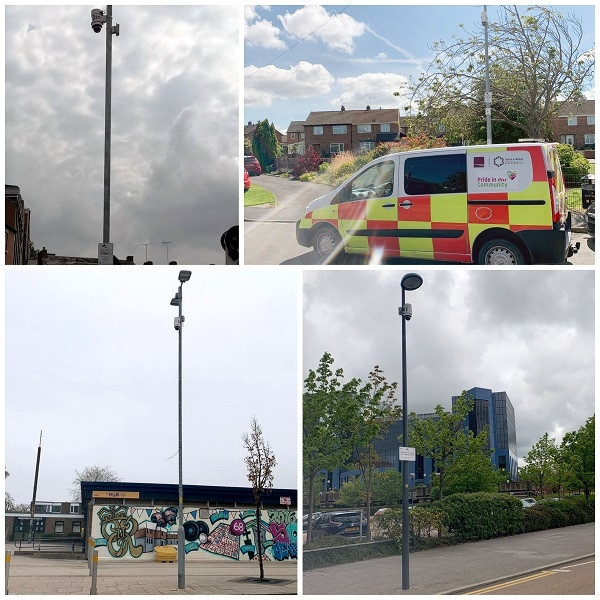 West Mercia Police and Crime Commissioner John Campion, said: "I am proud to be working in partnership with Telford & Wrekin Council to deliver this innovative system. As Commissioner, keeping communities safe is at the heart of my Safer West Mercia Plan which is why I support projects like this. 
"Those living and working in Telford should feel reassured that this new technology will aid the police and council in making sure people feel safe, as well as helping to bring criminals to justice." 
WCCTV Redeployable CCTV
WCCTV has been supplying rapid deployment CCTV systems around the globe since 2001, and in our experience, the key applications for these systems include:
Ready to learn more about how WCCTV's Redeployable CCTV cameras can assist with your applications? Contact our team today on 0800 470 4630 or email sales@wcctv.com