Wireless CCTV Ltd (WCCTV), has recruited 16 members of staff during the Covid-19 lockdown across its four offices in Greater Manchester, Edinburgh, Luton and Dallas, Texas.
The Company, a global leader in providing redeployable CCTV, site security and body worn cameras, has bolstered its workforce to meet a growing demand for its surveillance products and services.
The new hires, which take the Company's total number of employees to 97, include senior roles in the software development, HR, and sales teams on both sides of the Atlantic.
The Company, which has more than tripled the size of its workforce in three years, has seen its turnover treble in size since 2014 and recently posted a record turnover in its 2020 financial year.
"We've been incredibly fortunate in that we have continued to grow during this time. Demand for our body cameras, site security systems and rapid deployment CCTV has soared in recent years and that has continued right throughout the lockdown," said CEO and Co-Founder David Gilbertson.
 "We're proud to have supported the UK's key workers and critical industries by providing products and services that protect people and infrastructure at a time when it was needed most. I'm also incredibly proud of our whole team, the way they've responded during this period is a key part of why our customers trust us with what matters most to them."
The new hires include Peter Houston, a Business Development specialist who was the Company's first hire at its recently opened Edinburgh office. Peter, a Business Management graduate from the University of Edinburgh said:
"I'm really excited about the opportunity I have here at WCCTV, their record of developing graduates and investing in people is something I want to be a part of and I hope to play a big role in the Company's plans for growth in Scotland."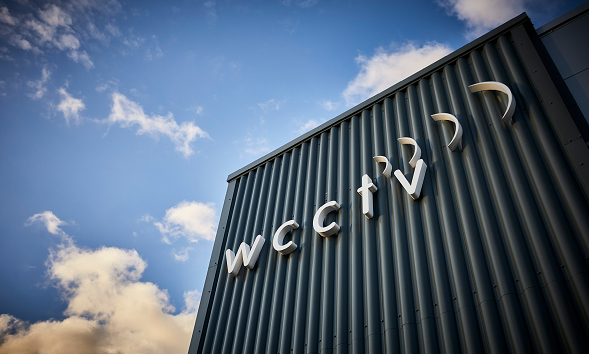 Joining the team at WCCTV's head office in Greater Manchester is Sinead Halpin, who is the Company's new Human Resources Advisor.
"Joining the HR team at a time when growth, recruitment and the people agenda is at such an all-time high for WCCTV has been a really exciting challenge. The team are really supportive, and I already feel part of the family."
"The Company was recently awarded Investors in People - Gold, and I'm looking forward to ensuring the Company continues to put its people first, develop their skills and grow from within." she explained.
In the USA, the Company has recruited 3 new sales professionals including Dakota Weaver, a Marketing graduate from the University of Arkansas.
"I'm thrilled to have joined WCCTV and I'm looking forward to working in a fast-paced environment. I'm hoping my background in advertising, digital media and sales strategy will prove to be a huge asset for Company as its growth here in the US continues." she said.
WCCTV currently has a further 14 vacancies across all its locations. To enquire about job opportunities click here.