WCCTV's Construction Time Lapse Video Cameras have captured key transformation works at London's King Cross Station on behalf of Network Rail and Morgan Sindall. 
The works include improvements to the track layout and the reopening of a disused tunnel in the main stage of a £1.2billion upgrade of the East Coast Main Line.
This will allow more trains to enter and exit the station, reduce congestion and bring smoother, more reliable journeys for passengers.
Multi-disciplined teams have worked around the clock to demolish platform edges, lift track and remove overhead line equipment in preparation for the biggest transformations which are due to occur over the Easter Bank Holiday period. 
The update video for February and March can be viewed below:
East Coast Main Line Upgrades
The project, which also includes upgrades to the power supply and a new tunnel at Werrington, will bring improved reliability and punctuality for passengers travelling on the East Coast Main Line, better connecting towns and cities between Scotland, the North and London.
Ed Akers, the Principal Programme Sponsor for Network Rail's East Coast Upgrade, said: "It's strange seeing no trains, no track and no passengers across half of King's Cross as we make major progress to install the completely redesigned, simpler track layout.
"Working with the wider rail industry, we've managed well with the complex track that was laid over 40 years ago, but this vital stage of the project will make it much more practical for trains coming in and out of the station - meaning more reliable journeys for passengers.
"We've carefully planned this project to keep disruption to a minimum, and as we start work at platforms 7-11, trains will be able to use platforms 0-6. We want to thank passengers for their continued patience as we make essential changes to the signalling over the three-day closure."
WCCTV Time Lapse Video Filming and Production
WCCTV is a specialist provider of fully-managed Time Lapse Video filming and production services for construction and demolition works, including highways and utilities infrastructure projects.
Our team of installation engineers and video editing professionals will create a time lapse video that brings your projects to life in stunning high-definition up to 4K.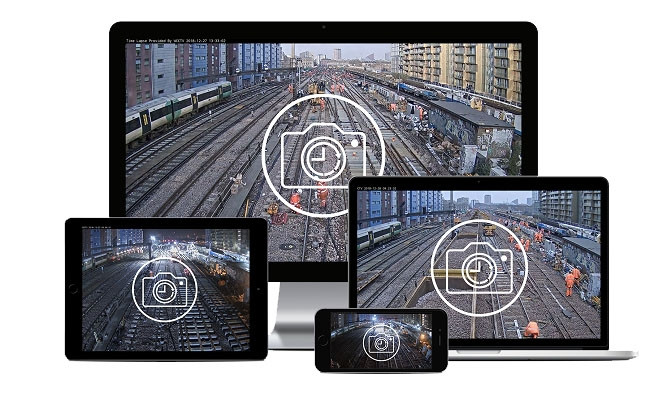 If you're looking for a proven method of generating publicity, engagement and new business, a Time Lapse Video could be for you. 
We can provide time lapse video cameras that do not require any additional onsite infrastructure, installation work, power sources or connectivity - meaning we can capture video where others can't.
Get in touch today for a no-obligation quote or site survey.