Bracknell Forest Council has installed WCCTV's 4G enabled Redeployable CCTV cameras to help reduce instances of fly-tipping across the borough. 
The cameras installed by the Council are WCCTV 4G IR Speed Domes, all in one surveillance solutions that have been designed with portability and rapid deployment in mind.
The cameras will allow the council to strategically target the areas worst affected by fly-tipping, and then move the cameras should their requirements change. 
Recent statistics reported by Bracknell Forest Council revealed that 604 fly-tipping offences were reported between 2019-2020, almost two incidents every day. Nationally, the cost of fly-tipping offences costs taxpayers over £50m per year.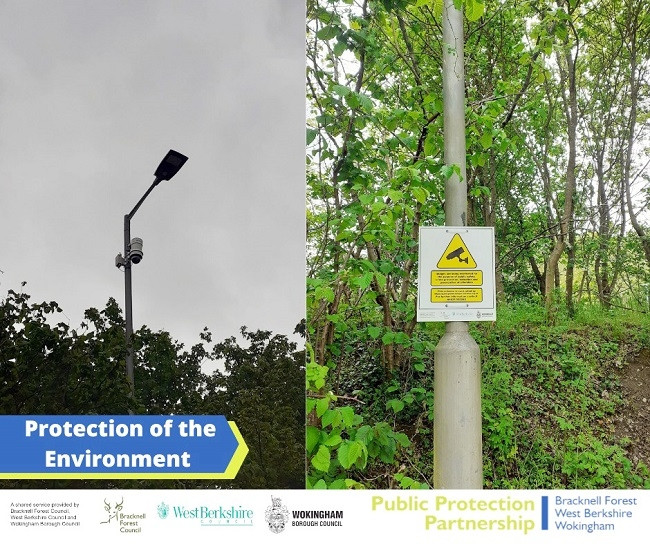 The cameras will form part of the Council's overall strategy on fly-tipping, with a Council spokesperson stating: 
"We have installed cameras in the Warfield area of the Borough due to a recent increase in the reports of fly-tipping received by the Council. 
"Any CCTV cameras that are being installed will have the identifying signs in or around the area they cover, including providing details of the data controller.  
"In order to generate the most effective location information to deploy the CCTV units, we would ask that members of the public continue to report incidents of fly-tipping to the Council via its website".
WCCTV Redeployable CCTV
WCCTV has been supplying rapid deployment CCTV systems around the globe since 2001, and in our experience, the key applications for these systems include:
Ready to learn more about how WCCTV's Redeployable CCTV cameras can assist with your applications? Contact our team today on 0800 470 4630 or email sales@wcctv.com