Construction and other remote or temporary sites face various safety and security challenges ranging from accidents and injuries to material losses caused by theft, vandalism, and arson.
As a Construction Project Manager, you have likely considered or used a CCTV system to help protect your site from these threats.
However, with a wide range of choices available, you may not know which system is best for your site or the key features to look out for in a site CCTV system.
As the UK's leading supplier of managed CCTV systems, WCCTV offers its guidance on the essential elements of a CCTV system for construction site security.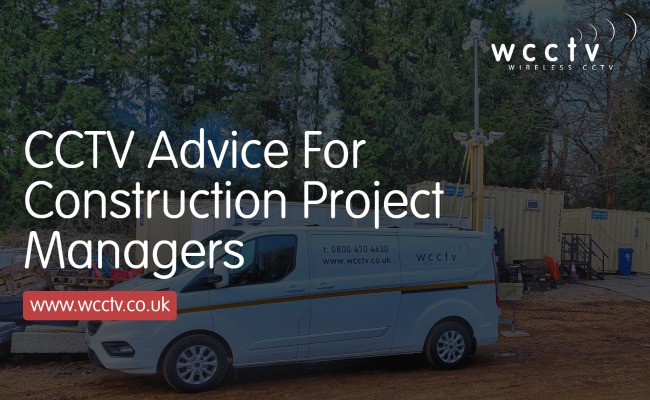 Why Should You Install CCTV on a Construction Site?
Numerous benefits come with installing CCTV at our construction sites. Some highlights include:
No matter what kind of project you are working on, whether your site is in a rural or urban location, every construction site can benefit from installing CCTV. 
Learn more about why every construction site should have CCTV by clicking the link below.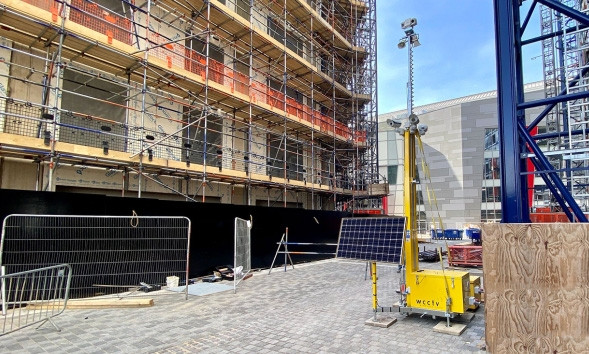 Choosing the Best CCTV System for Your Construction Site
If you have researched or have previously used CCTV systems, you will be aware several options are available.
Selecting the best CCTV setup for your site will depend on several factors, including site layout, infrastructure (power, internet, mounting poles, etc.) and the type of safety and security threats you're likely to face. 
The size of your site will determine how many cameras you will need to ensure complete coverage, but you should also consider any blind spots (behind cabins, for example) where an intruder may be able to take cover.
You may decide not to cover the whole site with CCTV and instead focus your surveillance around weak spots where potential thieves could gain access or areas where high-value goods are left unsecured, such as around fuel tanks.
Finally, suppose you plan to have the cameras monitored remotely for alarm activations (which we strongly advise). In that case, you will need to determine what hours of the day you want monitoring to be active to reduce false alarms caused by your staff.
It may seem like there is a lot to consider, especially if you are unfamiliar with this technology. WCCTV recently published a guide to selecting the most appropriate CCTV system for a range of different sites. Click the link below to learn more.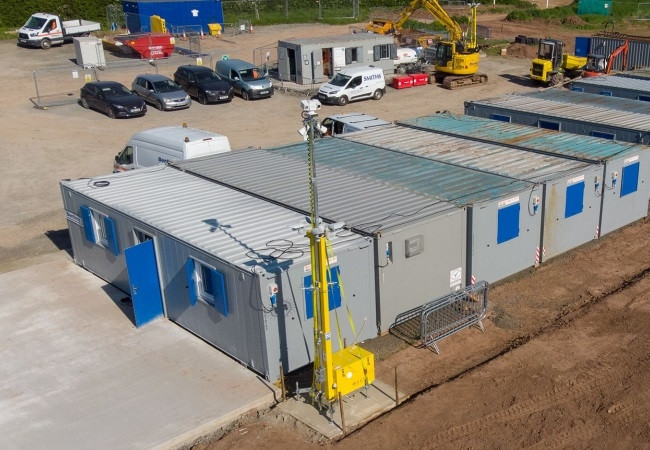 What Camera Features Do You Need?
Modern CCTV systems provide a wealth of highly effective features in protecting construction sites. Key features you should be on the lookout for include:
HD images: To effectively verify criminal activity and gather evidential footage to use in case of a police investigation, your CCTV should have 1080p resolution as a minimum

PTZ control: Remote control of the camera with full pant, tilt and zoom capability will aid a remote operative in gathering video evidence

Infrared: Infrared cameras provide night vision for your surveillance cameras. construction site burglaries typically occur at night, so being able to identify an intrusion in total darkness is essential

Wireless operation: Most construction sites won't have a fixed internet connection or WiFi, which is why wireless systems that transmit video over the mobile phone network are increasingly popular for construction sites

Remote access: Most modern CCTV systems are provided with a mobile app to allow viewing of the cameras from any location, meaning you're not tied to a desk every time you want to check in on your sites

Autonomous powering: Fixed power availability at construction sites is a rarity, so autonomously powered CCTV systems are becoming increasingly essential. For example, WCCTV provides its rapid deployment CCTV Towers with both solar-powering and eco-friendly methanol fuel cells

Mobility: The layout of your site is likely to change as your project develops, so being able to move the cameras around your site as surveillance requirements vary is essential
WCCTV's Rapid Deployment CCTV Towers tick every box for construction site security; they have been specifically designed to provide proactive protection of remote and temporary sites. Click below to find out why they are the ideal site security solution.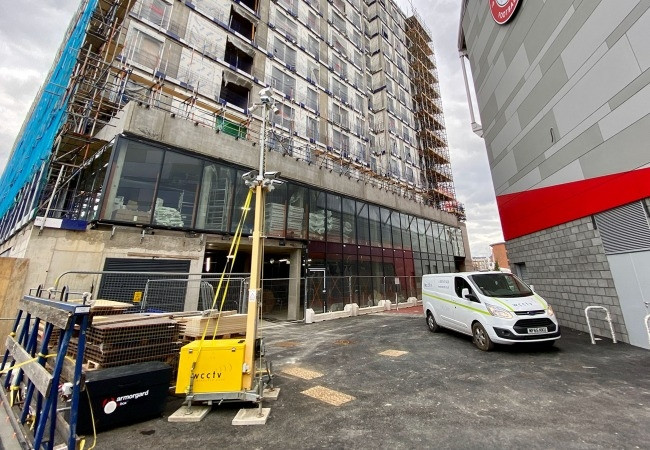 Should CCTV Be Monitored?
Remote alarm monitoring services are often provided as part of a site security package.
It means a team of security professionals will actively monitor any alarms received from your site, verify the alarm as a legitimate threat, and undertake a remote crime prevention process.
The remote crime prevention process includes issuing a live audio challenge to let intruders know they have been spotted, recorded, and police are on the way. As verified threats, police treat such incidents as a priority and will respond to your sites to make an arrest.
But is remote monitoring worth it? After all, the presence of a CCTV system is often enough to put intruders off, and they also record high-quality evidence if a crime does occur. 
At WCCTV, we believe that a passive approach to security only feeds criminality and that the best approach to security is to be proactive.
Suppose a criminal is undeterred by a CCTV system (possibly because they have masked their appearance). Our remote crime prevention process, including the despatching off police is much more likely to stop them in their tracks.
This will prevent your sites from suffering any damage in the process of theft, reduce your losses and, in turn mean no rising insurance premiums and no distracting aftermath to deal with, which could lead to project delays.
Finally, remote monitoring service means no late-night call outs for you to deal with; you can rest assured in the knowledge that your sites are under watchful eyes 24/7.
WCCTV: Managed CCTV Cameras for Construction Site Security 
WCCTV is the UK's leading provider of managed CCTV systems for construction site security solutions. 
We supply our own manufactured CCTV Towers supported by a comprehensive service that covers site survey, equipment installation, ongoing maintenance, remote monitoring, proactive response and monthly reporting.
In addition to their security benefits, our CCTV systems provide construction sites with multi-application benefits Time Lapse Video recording, health and safety improvements and remote project management.
Regardless of your onsite power and internet availability, we can provide our CCTV systems, as they are completely autonomous solutions.
Ready to find out how WCCTV's Rapid Deployment CCTV can assist with site security? Get in touch today on 0800 470 4630 or email sales@wcctv.com
Like this article? Please share it with your network.