Case Study Background
BAM Nuttall was appointed by East Sussex County Council to construct a dedicated access road for Newhaven Port. 
Prior to the project, the only access to the port was via residential roads. These roads were not designed for port traffic, and the heavy flow of vehicles was having an adverse impact on the viability of residential developments in the area.
Creating a dedicated access road would deliver the dual benefits of making access to the port easier and reduce HGV traffic flow through residential streets.
As part of the construction, a new bridge build was required to carry the road over the Newhaven-Seaford railway line and Mill Creek.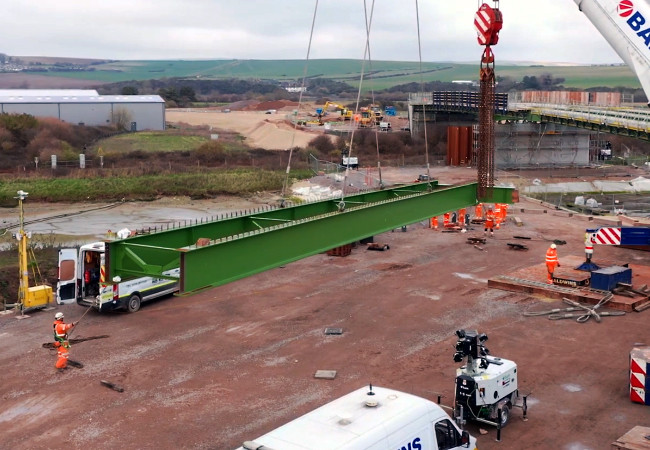 The Challenge - Remote Site Security 
During the project, BAM Nuttall wanted to ensure all expensive machinery, materials, and tools were completely secure. Given the uniquely remote nature of the site, sourcing a fixed CCTV installation was not a viable option. 
As a specialist provider of Rapid Deployment CCTV solutions for remote and temporary construction projects, WCCTV was identified as the ideal security partner for the project.
Additionally, WCCTV has been providing security for BAM Nuttall sites for over 10 years and has a strong reputation for quality, reliability and results. 
To secure the site, WCCTV installed 4  Rapid Deployment WCCTV Fuel Cell Towers. These completely autonomous all-in-one security systems stand 7m tall and bright yellow, acting as a powerful visual deterrent to opportunist thieves.
They also deliver live and recorded video and alarms via 4G connectivity and is self-powered by renewable energy backed by a methanol fuel cell - making it the ideal security system for off-grid sites.
All WCCTV's rapid deployment CCTV systems are backed by a fully managed service, including equipment installation, video monitoring, audio challenge, and ongoing maintenance and support.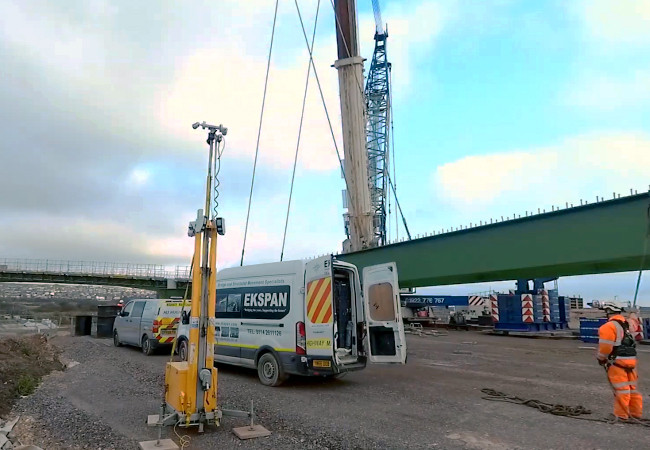 The Result 
At every stage of the project, the WCCTV Rapid Deployment CCTV Towers ensured all valuable assets were protected.
As the project developed, the portable Towers were moved around the site to cover new detection areas - providing ultimate flexibility and responsiveness for BAM Nuttall.
The robust security solution provided by WCCTV was just one part of a hugely successful project that was completed on time despite the challenges of coronavirus and a number of unprecedented storms.
Additional Benefit - Time Lapse Video 
WCCTV's Rapid Deployment CCTV Towers contain additional video channels, allowing for the addition of HD time lapse video cameras as a value-added service to our comprehensive security package.
Given the magnitude of civil engineering feats that went into constructing the new bridge, BAM Nuttall wanted to capture all key milestones to share with their teams, subcontractors and stakeholders. 
WCCTV's team of installation engineers ensured the specialised time lapse camera captured the whole worksite. At the end of the project, our video editing professionals created a short-form video to bring the project to life.
The time lapse video has delivered huge branding and PR benefits for BAM Nuttall, who shared the clip across their social media channels, driving engagement and website traffic.  
You can view the time lapse video below.
Learn More
WCCTV Construction Site Security 
Construction Time Lapse Video Filming and Production
Related content