Case Study Challenge - Rail Depot Security 
Foxton railway station serves the village of Foxton, Cambridgeshire, providing connections between Cambridge and London's King Cross Station.
During unmanned hours, the station depot had become a target for trespassing, leaving the site at risk of vandalism, graffiti and theft. The cost impact and inconvenience of such actions had become a growing concern for Network Rail staff.
Network Rail sought a cost-effective method to provide round-the-clock security for the site to reduce the impact crime was having on the depot.
The Solution - Monitored Rapid Deployment CCTV
Following a site survey, WCCTV installed the WCCTV Construction Site Dome to ensure the site is protected from trespassing, theft and vandalism.
WCCTV also arranged monitoring for the depot at Foxton and all ongoing maintenance and technical support as part of a complete managed service.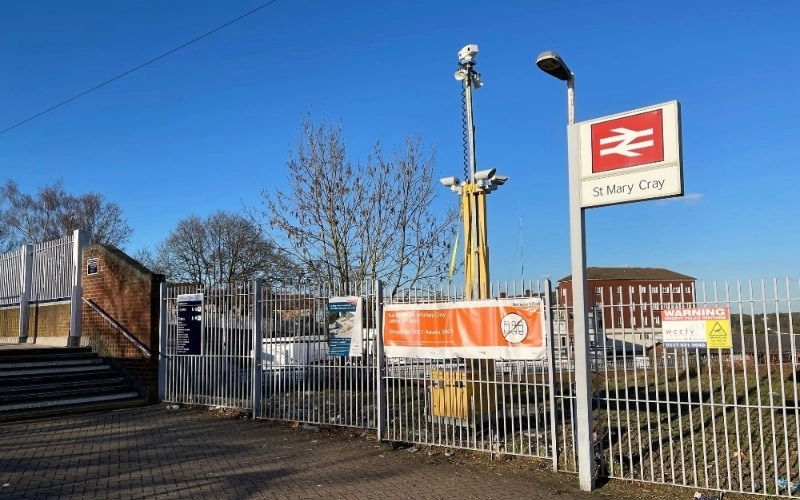 To support the system, there are strategically placed sensors that detect unauthorised activity. Simultaneously, the Dome is fitted with speakers to allow an audio challenge - a proven deterrent to would-be criminals.
The Result
In the first 12 months since installing the WCCTV Construction Site Dome, trespass, vandalism, and graffiti's incidences declined rapidly. The site has been free of any damage related to criminal activity.
Network Rail staff commented:
"I have been impressed with the quality of service we have received from WCCTV. Their equipment is fit for purpose and cost-effective, and their attention to detail and customer service is a huge benefit."
Related Links
Related content